When Should You Start Wearing Eye Cream?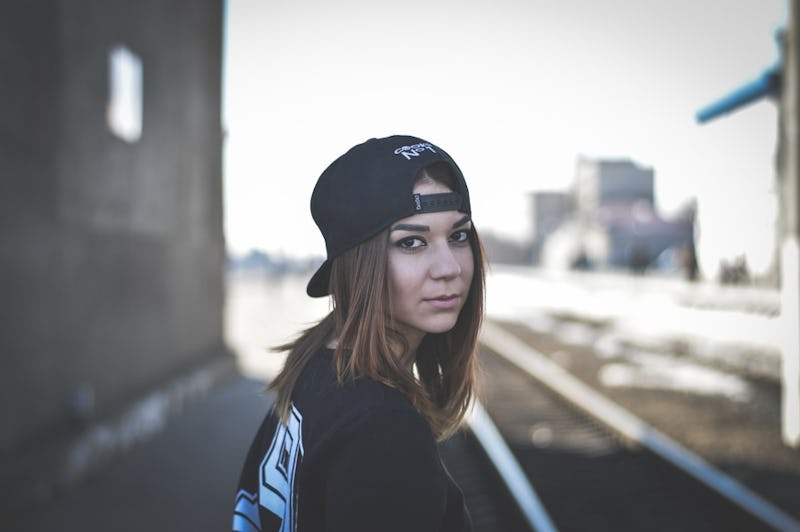 Think you're too young to be using an eye cream? Think again. According to New Jersey-based dermatologist Dr. Rebecca Baxt in an interview with the Huffington Post, woman as young as 20 should consider using an eye cream if they want to ward off potential signs of aging. Now, I know what you're thinking, "Your twenties are way too young to be using an eye cream." Even though that's a common thought, it's actually a misconception. As the skin around your eyes is extremely delicate, there are several internal and external factors that can affect the look of your skin. From daily facial expressions to outdoor pollution, your eyes may be aging faster than you though.
In order to keep your eyes looking bright, Dr. Baxt recommended to use eye products that are formulated to hydrate and lift the skin. "When wrinkles get dry, they look deeper and worse. As a good and gentle moisturizer, eye creams help by keeping the skin moist so fine lines don't show up as much." Ingredients like hyaluronic acid and glycerin are great for moisturizing the skin, while also temporarily filling in fine lines, according to Cosmopolitan. Other great ingredients that help to ward off unexpected signs of aging around the eye area are peptides, antioxidants, and other retinols. These ingredients can do wonders at preventing sagging skin and discoloration. Wondering what eye creams you should try out? Here are three eye creams that are amazing for keeping your eyes looking youthful no matter what your age.
Eye Cream, $115, Amazon
If you're looking to splurge on your next eye cream, then I highly recommend the Re:Firm Eye Treatment by Perricone MD. Not only does it help to diminish the look of dark circles, but it also helps to moisturize the skin and eliminate signs of puffiness. It's exactly what you need after a late night out.
Fine lines and wrinkles don't stand a chance against this powerful anti-aging cream. Apply under your eyes daily for hydrated, smooth-looking eyes.
Garnier Sleeping Cream, $13, Amazon
Wake up looking well-rested (whether you are or not) with this anti-fatigue eye cream. It contains caffeine and peptides to help brighten and rejuvenate the skin.
See? Anti-aging skincare isn't just for grandmas. Keep your peepers looking youthful by using an anti-aging eye cream to help prevent any advanced signs of aging skin. It's an easy way to channel your own fountain of youth.
Images: Pexels (1); Courtesy Brands