Summer Perfumes Based On Your Astrological Sign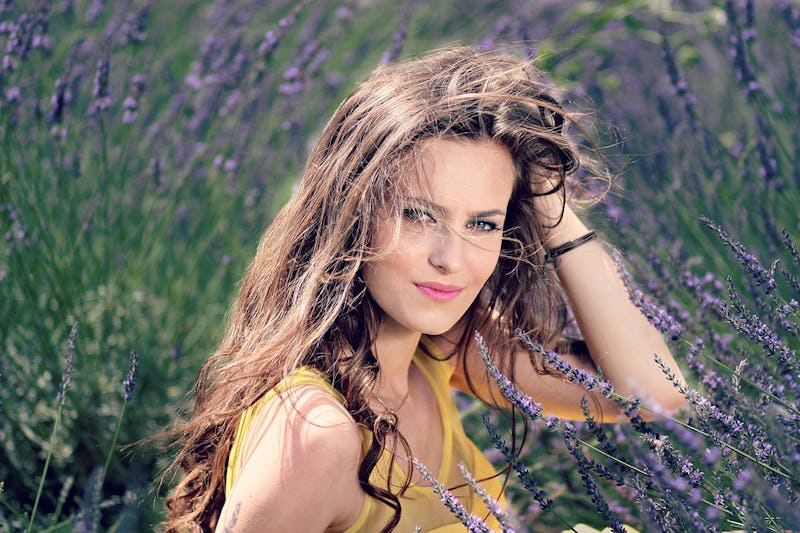 Instead of getting swept up in the fragrance isle this summer, let your astrological sign guide you towards a new perfume. As the sense of smell can relate so heavily to our own emotions, it's a no-brainer that we should let our star signs help us determine which scents best fit our unique personalities. The perfume experts at Scentbird have come up with some amazing scent options based off individual star signs to help you discover what scent is best for you. Check out their infograph below for your predestined fragrance.
When it comes to choosing a scent, many star signs tend to think alike. For instance, water signs such Cancer, Scorpio, and Pisces typically are drawn to scents that help them find a sense of balance. Perfumes infused with calming floral scents are exactly what water signs need for a sweet-smelling summer.
If you're a Aries, Sagittarius, or Leo, you might want to find a fragrance that brings out your fiery side. Turn to scents formulated with warmer notes of cinnamon, black pepper, or caramel to give your summer a spicy kick.
Now, if you happen to be an earth sign like a Taurus, Virgo and Capricorn, than you may want to reach for perfumes that bring you back to nature. The perfect way to do that is by choosing a fragrance infused with sandalwood, cedar, or patchouli to give you a sense of the great outdoors.
Last, but not least, air signs like Libra, Aquarius, Gemini will find their zen in perfumes with cleaner smelling scents. Notes of water, linen, and lighter florals are perfect summertime scents for air signs. Wondering which perfumes you should be gravitating towards? Here are a few perfumes that team at Scentbird believes to be your astrological sign's perfect match.
1. Juicy Couture 'I Am Juicy Couture' Eau De Parfum
Perfume, $94, juicycouture.com
Taurus' aren't known for being shy. In order to stay true to their vivacious personalities, Scentbird chose this bold, sweet-smelling perfume to match their exuberant character.
2. Vince Camuto 'Capri' Eau de Parfum
Perfume, $82, macys.com
Get ready to channel your inner tranquility, Libras. This airy perfume is exactly what you need when finding your sense of wonder this summer.
3. Micheal Kors 'Rose Radiant Gold' Eau de Parfum
Perfume, $100, macys.com
Stop and smell the roses this summer with florally fragrance. It's a fragrance that is sure to have Scorpios coming back for more.
Finding your summertime scent doesn't have to be a struggle. Let your star aline, and have your astrological sign discover it for you.