'Tallulah' Will Be Your New Favorite Movie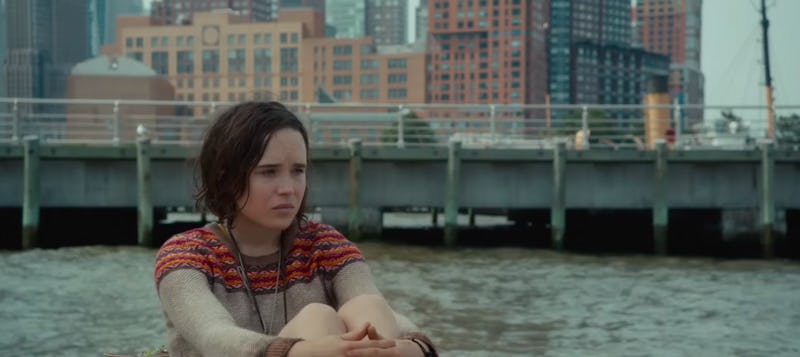 Netflix may be your go-to stop for rewatching Friends, catching up on Season 4 of Orange Is The New Black, and seeing what the cast of Full House looks like in 2016, but the streaming service wants to provide you with even more than that. Netflix is getting into the original feature game, a move that was announced along with its first Netflix Original Film, Beasts Of No Nation. Now, the streaming platform is bringing users a movie that should tug at their heart strings in the best way possible: Netflix has just released a trailer for Tallulah , an upcoming dramedy that reframes the idea of what family means. An official selection at the 2016 Sundance film festival, Tallulah might just become your next Netflix obsession, and there are plenty of reasons why.
As seen in the trailer for the upcoming movie, Tallulah tells the story of a woman who "saves" — OK, kidnaps — a toddler from her neglectful mother, and then decides to raise it alongside her ex-boyfriend's lonely mother, who doesn't know that Lu isn't really the baby's biological mom. While kidnapping is never something anyone can condone, you have to feel for Lu, who does a pretty awful thing in hopes of doing the right one. Check out the trailer below:
If that's not enough to convince you to check out Tallulah when it begins streaming on Netflix on July 29, these 11 reasons just might:
1. Tallulah Has An Orange Is The New Black Writer At The Helm
Sian Heder, who currently writes for the original Netflix series, both wrote and directed the feature.
2. It's Based On An Award-Winning Short
Heder's short film Mother served as the inspiration for the feature film. The script for Mother was awarded a fellowship for the American Film Institute's Directing Workshop for Women. (Another short awarded the same fellowship, Sequin Raze, would become the Lifetime series UnREAL.) The short film took home the Grand Jury Award for "Best Narrative Short" at the Florida Film Festival.
3. It Stars Ellen Page
Page, whom I personally never feel like I see enough of, stars as the titular Lu in perhaps her most emotional role since her Oscar-nominated performance in Juno.
4. It Reunites Page And Her Juno Step-Mom
Allison Janney plays Margo, a woman on the verge of a divorce who gives Lu a mother figure when Lu tells her that her baby is Margo's son's child.
5. Uzo Aduba Steals The Trailer
Orange Is The New Black is definitely represented in Tallulah. Aduba, who stars as "Crazy Eyes" in the Netflix series, plays a very different character in the upcoming film: a child protective services worker who sets out to find the child Lu takes from her neglectful mother.
6. The Baby Is Really, Really Cute
While we're talking about that baby, let's take a second to gush over how freakin' cute the baby Lu kidnaps is?!?
7. Zachary Quinto Stars
Just in case you didn't already have your fill of beloved actors, the Star Trek Into Darkness actor will also appear in the Netflix flick.
8. It Might Make You Feel For People You Never Expected To
Though the trailer sets up Carolyn (played by Into The Woods actress Tammy Blanchard) to be a less-than-stellar mother, watching her chase down her child in the subway is pretty heartbreaking.
9. There Are A Lot Of Layers To The Family Drama
Lu is looking for her family, but so is Margo — she hasn't seen her own son for two years. Cue all of the feels.
10. It Stars Two Awesome Women
Given that women don't nab nearly enough of the starring roles in film, it's refreshing to see a movie that stars not just one woman, but two.
11. You Don't Have To Leave Your Couch To Watch It
It's summer, and way too hot to venture outside.
Tallulah begins streaming on Netflix July 29.
Images: Netflix U.S. & Canada/YouTube; Giphy (7)