Where To Buy PUMA X FENTY Fur Slides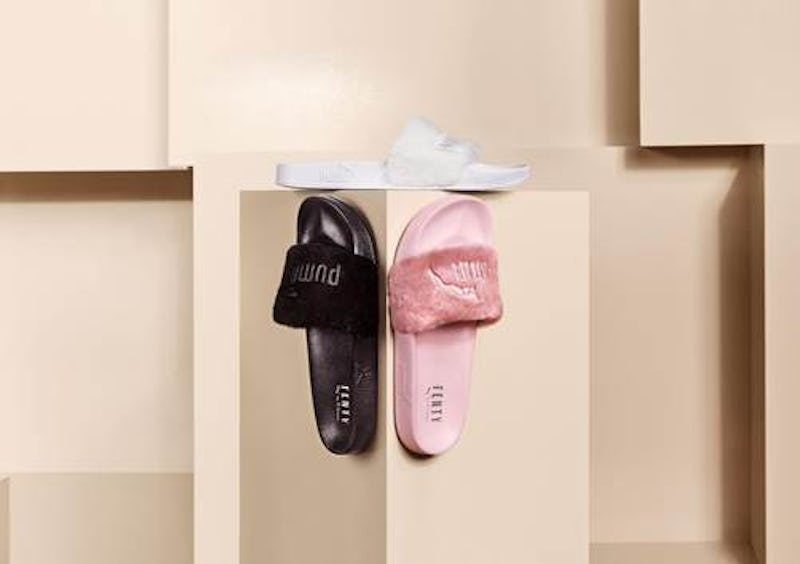 Not only is this a holiday weekend, but something else major is happening: PUMA x FENTY fur slides are getting restocked. Celebrate! Wondering where you can buy the PUMA x FENTY fur slides restock? You have a couple of options so you don't miss out on your opportunity to score a pair.
The fur slides were so popular the first time they were released, that they sold out in less than a day. So clearly, they were in demand. Fans were disappointed, to say the least, but they've been patiently waiting and it looks like we're finally going to get a second chance at them. The fur slides are getting restocked tomorrow, Friday, July 1st, which is seriously great news because it's happening so soon.
PUMA is restocking the White, Black, and Shell, and the restocked slides will be available both on PUMA.com, as well as in PUMA retail stores. That gives you double the chance to score the shoes before they sell out again, because given how people reacted when they were released the first time, I think we can expect another pretty quick sell out. But who knows, maybe they'll restock them a third time if you miss out again?
I mean, even Gigi Hadid is into them, so you know these aren't going to last.
Too cute. Just make sure you set your alarms and get ready to hit the site as soon as they launch.
And if they sell out online, you can always check Puma stores!
Image: Courtesy of PUMA