Will Adnan Syed Get Out On Bail?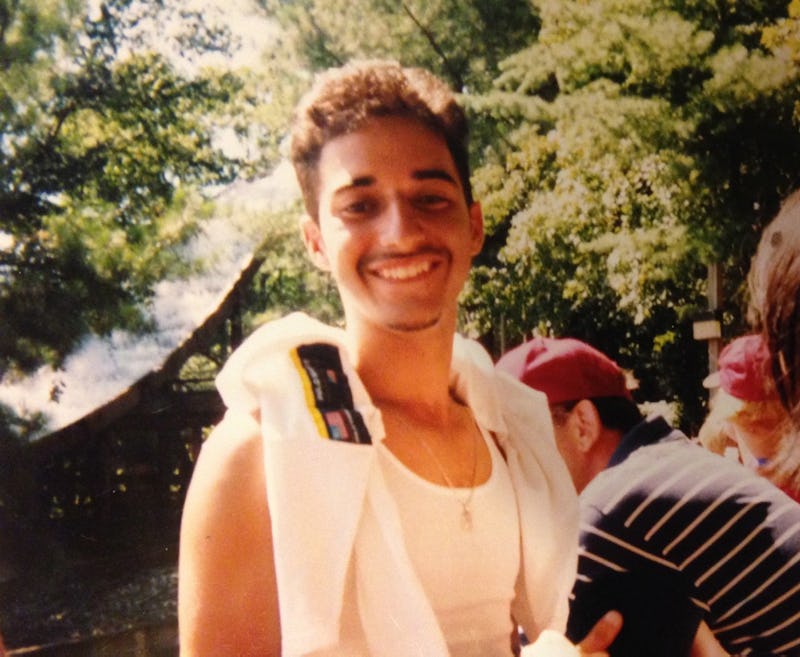 Fans of Serial got some unexpected news on Thursday when a Maryland judge tossed out the murder conviction of Adnan Syed, the subject of the podcast's first season. Syed was convicted in 2000 of killing his ex-girlfriend Hae Min Lee, but his lawyers successfully argued for retrial on the grounds that Syed's attorney had rendered "insufficient assistance" during the initial trial. It will be a while before we know the results of that new trial, of course — but in the meantime, will Syed get out on bail?
So far, it's unclear — even to Syed's legal team. In a press conference Thursday, Syed's attorney C. Justin Brown celebrated Judge Martin Welch's decision, but said he's not sure yet whether Syed will be able to make bail. It will depend, in part, on whether the state of Maryland decides to appeal today's decision.
"One of the first things we're going to be looking at is whether we can get him out on bail, because as of now, his conviction has been vacated," Brown said. "It's going to be up to the state whether they want to appeal Judge Welch's order, or whether they just want to go forward with a new trial. So the ball's kind of in their court, and we will wait to see what their next move is."
Syed's legal team had petitioned for a retrial on the grounds that Syed's original attorney, the late Cristina Gutierrez, had failed to adequately pursue two potentially exculpatory leads during the trial. One was Asia McClain Chapman, a former classmate of Syed's who'd previously provided him with an alibi; the other was an expert witness who'd testified about the reliability of the cell phone data used to implicate Syed in Lee's murder.
Welch rejected the argument that Gutierrez had erred by declining to interview Chapman during the trial. However, he agreed with Syed's counsel that Gutierrez should have cross-examined the cell tower witness. After the first season of Serial was released, an attorney named Susan Simpson started an unofficial offshoot podcast called Undisclosed. During her research, she discovered a key document related to the state's use of cell tower data in convicting Syed, and Brown credited this discovery with procuring the retrial.
"Sarah Koenig put out Serial," Brown said, "but the real investigation that has yielded real results, a lot of that occurred by the work of Susan Simpson and Colin Miller, especially Susan's work on the cell tower issue."
It will be quite some time before Syed's fate is clear. But this development is certainly the biggest break he's caught in a long, long time.
Image: Courtesy of Serial