Nonfiction To Read If You Love Romance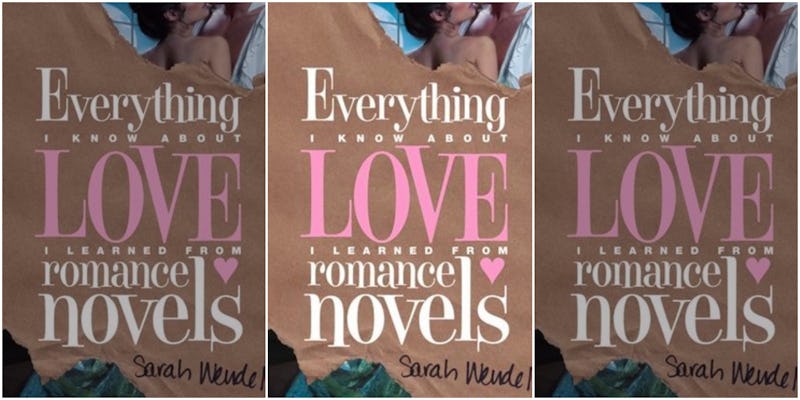 One of the best things about being both a book-lover and a fan of anything is, in research terms, getting to spend time with secondary and even tertiary texts. If you love romance novels, this means reading lots of nonfiction books about romance. If it's been a minute since you differentiated between primary sources and everything else, no fear: you've got this. In the case of literature, a primary source is the novel (or poem or short story) itself; a secondary source is writing about that literature.
If that sounds nerdy, that's okay. We all know that true fandom often consists of devoting ample time to reading beyond the primary. In the case of romance novels, that means you probably have an appetite for other books — books that complement the steamy, HEA-tales you love. After all, reading expands your worldview, and if you really, really, really want to geek out on romance novels, you probably need to think outside the strict limitations of the genre.
So, no, not all of these are true secondary sources. These nonfiction titles will get you pumped to read more romance... and, maybe, tackle trying your own hand at the form. Here are nine books laden with enough love and courtship and IRL fairytale endings that any devoted fan of romance novels will adore them.
Did you know that dating as we know it is a relatively recent development in the history of romantic love and mate-finding? True story — and Weigel's got all the details. You'll love this book if you've gone on one too many OK Tinder dates: her writing makes our current habits seem, well, exactly what they are: both new and not so new.
Serious secondary source material. Regis takes readers on a historical journey, tracing the roots of the romance novel and examining the genre's prime practitioners. If you were an English Lit major, this might be right up your alley.
An array of essays about all things romance novels by the people who know the form best: the writers! (This book was published in 1992: it's kind of wild to think about how many of the preconceived notions against which these writers are reacting are still lingering today.)
Want to know how all those romance novels you devour affect you, Dear Reader? Sarah Wendell — the writer, personality, blogger, guru, all around SB, behind the romance novel blog, Smart Bitches, Trashy Books — offers insights, reading recommendations, and a healthy dose of love counsel in this humorous, affirming read.
This is the sort of book you read that'll make you want to give the author a high five, especially if you're a romance fan. Rodale traces the roots of the romance genre to the nineteenth-century and celebrates the rangy power of this oft scorned form.
If I were to ever to try my hand at romance writing, I'd definitely turn to Michaels' book. It's filled with practical and nuanced advice that will totally remind you of all the imagination and art involved in writing a good romance. Plus, his tips about querying agents and finding a home for your manuscript demystify what can be an otherwise intimidating process.
For those of you NaNoWriMo-ers, Ayala's book is calling your name. The title says it all.
8. Modern Romance by Aziz Ansari and Eric Klinenberg
I mean, if you've gone this long without reading this bestseller and you're a romance fan, you probably need to remedy the situation ASAP. Ansari's book — like Weigel's — looks at how one of the most basic human desires (companionship, relationships, romantic love) manifests in today's digital age.
Let's admit it: as much as we love romance novels, we also love IRL stories with legit HEAs. Here, more than fifty romance writers share their own tales of love lost — and — well, OK, mostly love found.
Beginning on August 1, Bustle will host Romance Novel Month, a celebration and examination of the romance novel genre. But don't worry, romance readers: the coverage won't end in August. We're proud to support romance novels, and we will continue to do so all year long.