The Ivy Park Summer Collection Is Here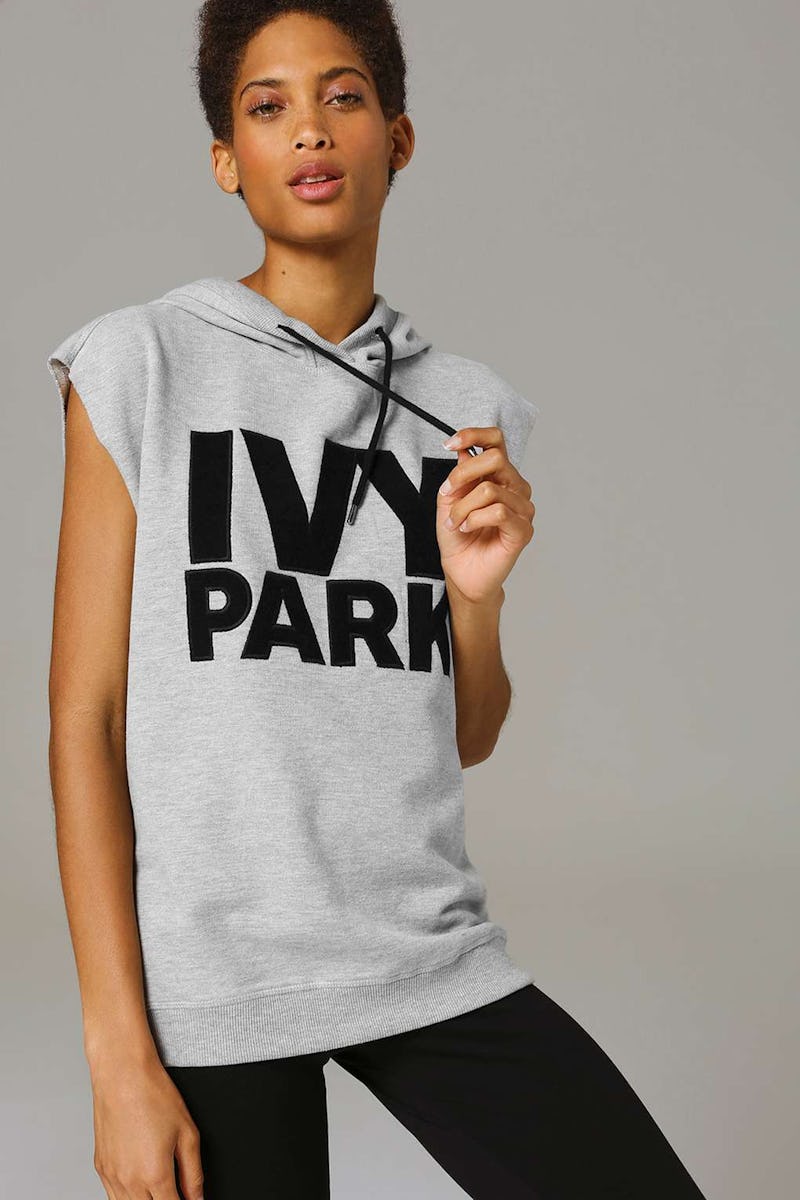 Surprise, surprise. Beyoncé's back at it again. After launching her athleisure collection in April, she's already coming out with a second round. Does the woman ever take a break? I seriously doubt it! So, what's in the Ivy Park High Summer collection? Well, it's full of even more activewear that you're going to absolutely fall in love with, of course.
I expect nothing but perfection from Bey, and that's exactly what she delivered the first time around with this collection. It was just the right mixture of fashionable and functional. And these summer pieces are just as good. You'll find shorts, crop tops and sleeveless tanks that will keep you looking and feeling cool all summer long, whether you're working out or no.
Similar to the first portion of the line, these aren't just your average tops and bottoms here. Oh no. What may look like a basic tank has laser-cut lettering on the logo or a really unique cut-out in the back. Clearly, Yoncé's put her signature stamp on these items. So, there's no way you'll be looking anything but flawless while wearing them.
Let's take a look at the pieces that will quickly become your summer athleisure staples, shall we?
YAS. She Just keeps on delivering!
1. Colorblock Sweatshirt
Colorblock Detailed Sweatshirt, $58, Topshop
I'm loving the color-contrast here.
2. Colorblock Shorts
Colorblock Loopback Runner Short, $35, Topshop
Wearing these shorts with the matching sweatshirt will give you the ultimate sporty vibe.
3. Cropped Sweatshirt
Short Sleeve Crop Sweatshirt, $40, Topshop
Throw this on over a sports bra and step out of the door knowing you look incredibly cool.
4. Printed Capri Leggings
Kaleidostripe Printed Mid Rise Capri Leggings, $62, Topshop
These aren't your average striped leggings. The pattern is not only interesting, it's also going to look amazing while you're on the move.
5. Sleeveless Hoodie
Sleeveless Oversized Logo Hoodie, $50, Topshop
Hoodies during the summer? If Bey says so!
6. Laser-Cut Racer
Laser Cut Logo Racer Vest, $40, Topshop
Lightweight, breathable and super cool looking? Yep, this is pretty much the best top for the summer season.
7. Logo Waistband Runner Shorts
Logo Waistband Runner Shorts, $35, Topshop
These bright shorts are going to look great on your tanned legs.
Well, folks, Bey's gone and done it, again! Go ahead and shop these pieces and more from the line. Because you're basically going to live in these all summer long.
Images: Courtesy Topshop (8)