Emory University Student Killed In Bangladesh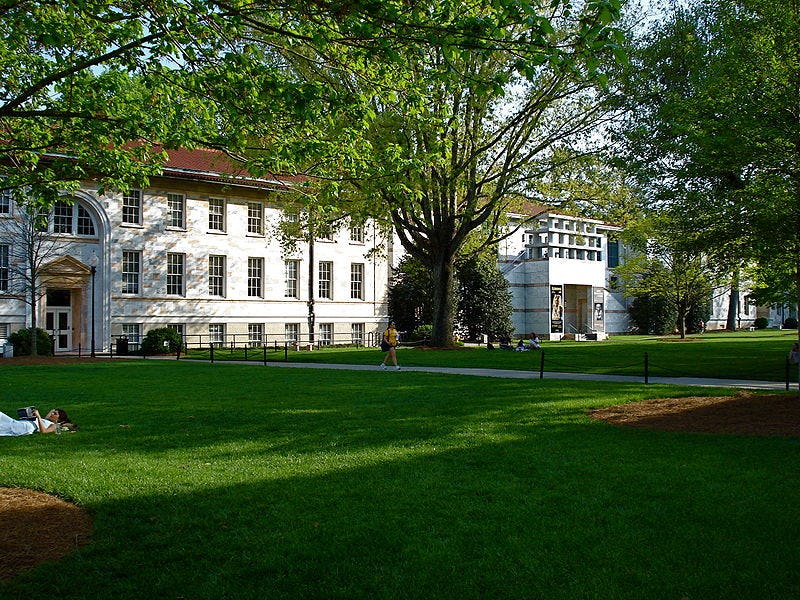 An American college student was among the 20 people dead in a brutal attack on a popular bakery in Dhaka, Bangladesh early Saturday morning. Emory University student Abinta Kabir was killed in Dhaka, according to a statement released by the university. Most of the victims in the terrorist attack were foreign-born citizens, authorities said, and at least two victims were students at U.S. universities.
Kabir was an undergraduate student at the Emory's Oxford College, the university statement said. She was from Miami, and reportedly traveled to Bangladesh this summer to visit friends and family. Her Facebook profile lists Dhaka, Bangladesh, as her birthplace.
The university statement said:
The Emory community mourns this tragic and senseless loss of one of our university family. Our thoughts and prayers go out on behalf of Abinta and her family and friends for strength and peace at this unspeakably sad time.
It's unclear what Kabir's area of study is at Emory University, but Oxford College campus is specialized for those majoring in liberal arts. Kabir had just started at Emory, and was expected to graduate in 2019.
In a separate email to university members, Emory president James Wagner asked staff members and students to "direct your kindest thoughts and sincerest prayers in her behalf and that of [Kabir's] family. "As for our Emory family, we will be remembering Abinta in the fall, I am sure, as the family directs and is comfortable," the university president wrote. Wagner added that Kabir's mother was in "unspeakable pain."
A second undergraduate student at an American university was also killed Saturday in the Dhaka attack. According to CBS News, 18-year-old Tarushi Jain, an Indian national, was a student at the University of California, Berkeley. She had traveled to Bangladesh to visit her father.
Indian government officials confirmed Jain's death Saturday. India's Minister of External Affairs Sushma Swaraj tweeted: "I am extremely pained to share that the terrorists have killed Tarushi, an Indian girl who was taken hostage in the terror attack in Dhaka."
Swaraj put Jain's age at 19. He said she was a graduate of the American School Dhaka. UC Berkeley has yet to release a statement.
Authorities are still working to confirm the identities of the 20 victims, who were taken hostage when militants stormed the Holey Artisan Bakery Friday night. The bakery is located in the same neighborhood of foreign embassies, making the area popular among diplomats and foreigners.
Authorities said 13 people were rescued from the bakery. Some employees and patrons were able to escape before the hostage situation.