Lottie Tomlinson & Nails Inc Are Teaming Up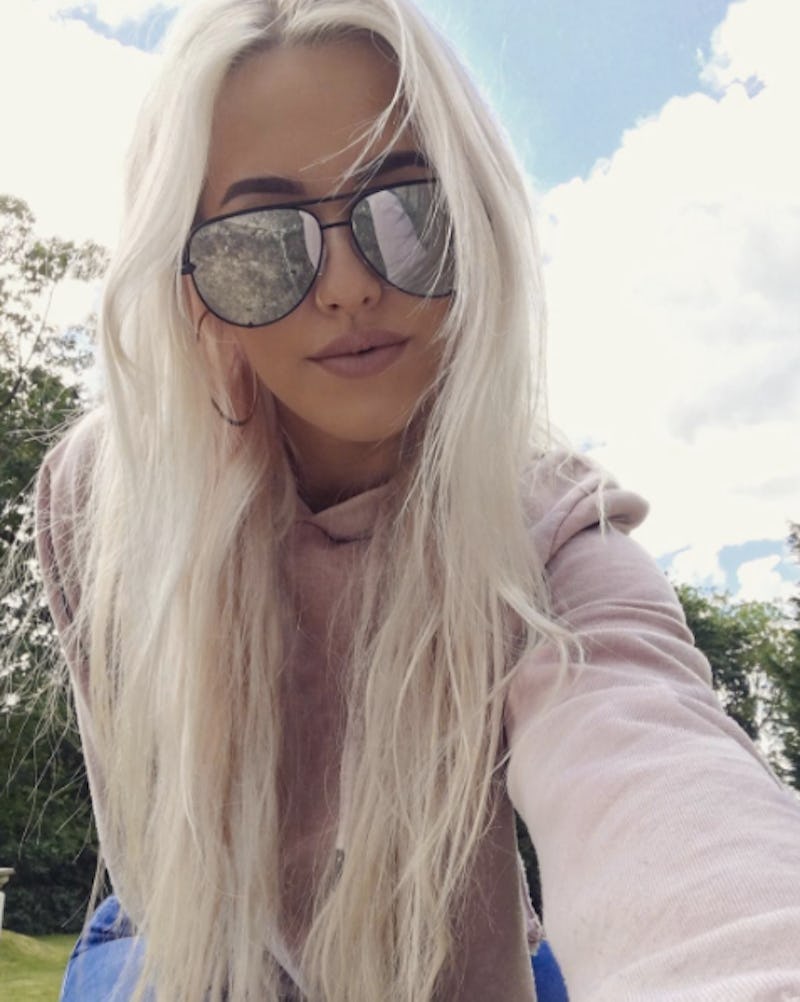 You probably recognize the name "Tomlinson" as it refers to One Direction singer Louis, but his little sister has just claimed her rightful place in the spotlight. Lottie Tomlinson is the new Nails Inc ambassador, according to the Daily Mail, and she's teaming up with the brand on a polish, too. It's a logical next step in her career as a makeup artist, hair color queen and social media sensation.
In a statement on the brand's website, Nails Inc founder Thea Green commented enthusiastically about the new collaboration, "We are thrilled Lottie is joining the Nails inc family as our ambassador. With her innate style, incredible attitude and make-up authority, matched with our established colour expertise, this is the perfect partnership for us to continue talking to our customer in a new, relevant way."
Tomlinson reflected the enthusiasm shown by Green in the same statement, saying, "I've always loved Nails Inc as a brand and I'm so excited to be working with them, we've got amazing things to come! I'm such a fan of the brand, the products are of such a high quality with a massive range of colours; I can always find the colour I'm looking for! I'm having so much fun working with the team and I can't wait for everyone to see what we've been working on, it's gonna be sick!!"
With both sides of the party enthused by the partnership, those who aren't familiar with this makeup artist may be wondering what Tomlinson has done to deserve such a huge campaign. Besides being Louis Tomlinson's sister, the seventeen year old has been working as a makeup artist for Selena Gomez's tour and acting as a trendsetter to her 2.7 million Instagram followers. She's also teamed up with the brand for "Good As Gold," a new shade of their cult fave Paint Can spray polish that is "coming soon," according to her Instagram. You can sign up for the wait list on the Nails Inc website to be notified when it drops.
The proof that she is a great ambassador for any beauty brand lies in her social media presence, where the MUA amasses thousands of likes for her original and fresh style and beauty trends. These are just a few of the posts that made me scream "YASSSS" and probably helped her secure the new Nails Inc partnership.
1. White Blonde Hair
As if that Kylie Jenner-esque nude lipstick wasn't cute enough, that bright shade of platinum hair takes the look to a whole new level of edgy.
2. Bold Waterline
The white liner in her waterline really makes her grey eyes pop.
3. Dark Lips
Tomlinson has perfected the vampy dark plum lip.
4. Smoky Eye
Even if you're nowhere near understanding the difference between contouring and strobing, you should know that a bit of under brow highlight will work wonders for your brow game. This beauty trick elevates the smoky eye to new heights.
5. Mermaid Hair
This all pink look may be a bit bold for most, but on someone as out there as Lottie Tomlinson, it totally works.
6. Highlight On Fleek
Look at that glow!
These makeup and beauty looks are all bold and definitely for the bravehearted, hopefully meaning that Lottie Tomlinson is going to bring the same level of edge to Nails Inc.
Images: lottietomlinson/Instagram