See All The New Nudestix Sculpting Pencil Shades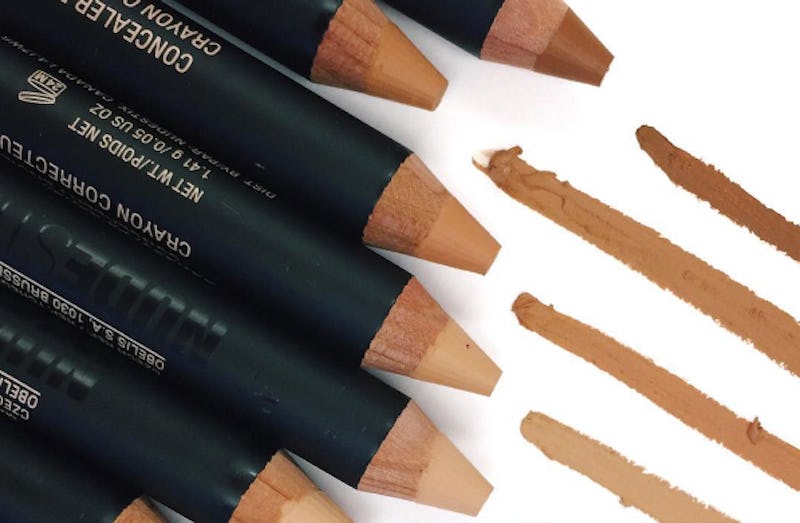 This brand might be expanding quickly, but they're not forgetting about their OG products. According to an Instagram post, Nudestix added two new Sculpting Pencil shades to the collection. That's means even more versatility to their on-the-go line. Get ready to stock up, because these eco-friendly product are pretty awesome.
If you're an on-the-go beauty lover, then you need to check out this brand. every single face, brow, and lip product are made with portability in mind. Their very first product was a double ended Sculpting Pencil that made a fool-proof way to highlight and contour your face. Now it's back with even more shades. The $24 pencil now comes in four different color options, so even more skin tones can participate in the contouring fun.
Before now, there were only two shade available. Because this was their first ever product, it's awesome to see that they're not just forgetting about it though. I love when brands go out of their way to make their products even more versatile than before. They expanded in both shade directions — adding the shade Light/Medium 1 for lighter and Medium/Deep 4 for darker skin tones. Here's a swatch, so you can see exactly what it looks like.
I've actually tried the product myself, and I have to admit that it's pretty awesome. Whether you're a beginner looking to get the hang of contouring or just looking for an on-the-go product, this is perfect for you. There might not be as wide of a color variety as their concealer sticks, but this is definitely a step in the right direction.
Here's every single shade available, so you can plan your purchase accordingly.
1. Cool Porcelain/Soft Brown
Sculpting Pencil in Light/Medium 1, $24, sephora.com
This is one of the new colors added to the selection. It's a tad bit paler than the light option that they had before.
2. Warm Ivory/Golden
Sculpting Pencil in Light/Medium 2, $24, sephora.com
One of two original Sculpting Pencil shades, this one was there from the beginning.
3. Warm Gold/Brown
Sculpting Pencil in Medium/Deep 3, $24, sephora.com
This was the other OG shade.
4. Soft Beige/Deep Brown
Sculpting Pencil in Medium/Deep 4, $24, sephora.com
Here's another one of the new shades added to the bunch.
Let's hope they add even more color selections to their line!