If 'Teen Mom' Catelynn & Tyler Breakup, We're Rebelling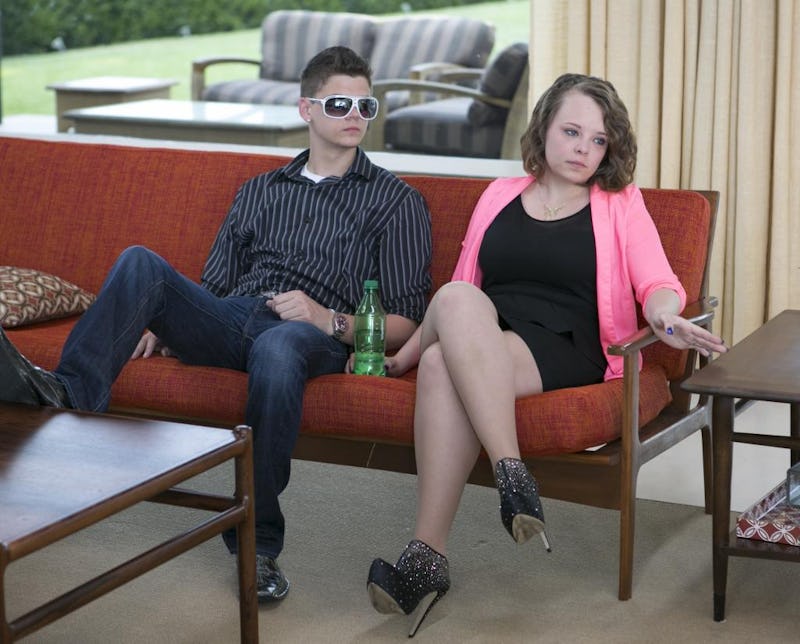 If these two can't make love work, there's certainly no hope for the rest of us. In Touch is reporting a rumor that Teen Mom stars Catelynn Lowell and Tyler Baltierra have called off their wedding, which was scheduled to take place on July 13. The couple went on Vh1's Couples Therapy to work out the kinks in their relationship and ultimately decided, after Tyler admitted he wasn't ready to tie the knot, that getting married right now wasn't the best call.
Um ... we're kinda bummed.
Even though Catelynn and Tyler are, like, babies, they're relationship was mature beyond their years, especially considering their family drama. Their parents battled drug-addiction and jail time -- it's not like these two were raised in any sort of stability. Plus, there was the whole adoption thing. Giving up their child was an admirable choice and they handled it with fucking aplomb. To see how far they've come is amazing, which makes the wedding postponement that much harder on us. If Catelynn and Tyler aren't happy, we're not happy.
That said, they're not throwing their 8 year relationship down the tubes just yet. They're still a couple, it's just that the wedding is on hold.
But guys, for serious, if Catelynn and Tyler breakup, we're going to react as if it's our parents' divorce all over again. We'll be skipping work to drink Four Lokos on the playground in no time.