'Uncle Buck' Deserves A Season 2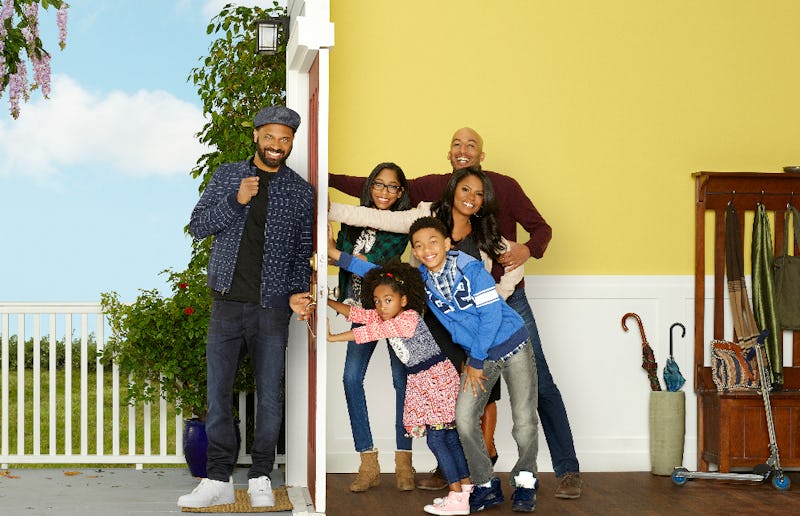 Summer may just be getting started, but one summer series is already coming to a close for its first season. Will Uncle Buck return for Season 2? ABC has not yet announced the fate of the series, but in my opinion we have reason to be hopeful. Update: As reported by TVLine, star James Lesure tweeted on July 6 that Uncle Buck has been cancelled and will not return for a second season.
The family sitcom, which is based on the 1989 John Hughes movie of the same name, is about a family's eccentric uncle who becomes their nanny despite his maybe "unconventional" teaching and care methods. It's also about the younger generations of a family coming together as adults for the first time. However, ratings have not been stellar — which is understandable in the summer. While the casual television viewer may be primed to live-tweet Game of Thrones on Sundays and gather for The Bachelorette on Mondays, we're not necessarily used to watching new sitcoms when the weather is hot.
However, I don't think that fans or ABC should give up on this show just yet. First of all, the original movie a cult classic with its own fanbase. The series is really working as a modern take on the original's plot and themes. Second, with Mike Epps and Nia Long leading the show and guest stars like Regina Hall, Angela Kinsey, Big Sean, and Daija Owens (who I personally am a fan of from Best Friends Forever), this series has so much potential to grow as a sitcom.
Plus, I think that ABC has recently gotten good about giving "off-season" shows a second chance to let them find their audience and their niche. Sure, The Astronaut Wives Club was canceled after one summer and I'll always be a little sad that Once Upon A Time In Wonderland didn't get the midseason love it deserved. Don't get me started on what happened to Selfie. However, while Agent Carter and Galavant aren't coming back for Season 3, those are two other examples of shows that aired during a primetime hiatus with shorter episode orders and were renewed for at least one more year. It's highly possible that Tuesday night's season finale of Uncle Buck won't be a series finale.
Image: Craig Sjodin/ABC