Becca x Jaclyn Hill Champagne Splits Cost This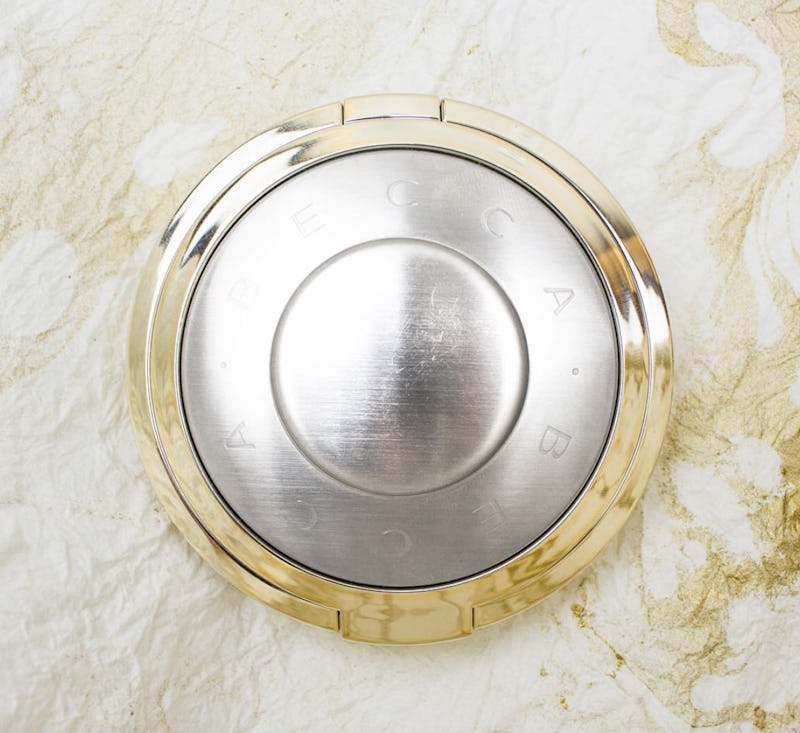 It's expansion time and it's double the fun. Not in the mood for a riddle? Fine, here's what I'm talking about! The BECCA x Jaclyn Hill Champagne Collection is adding several killer new products, which will be available exclusively at Sephora.com on July 14. The Champagne Splits feature a bisected pan containing a richly pigmented BECCA blush on one side and a glowing, Jaclyn Hill highlighter on the other. The Splits also live in a gorgeous, golden, and limited edition compact. They are super convenient, since you can tote them whenever you want to add a pop of color on your cheeks and a dab of shimmer anywhere else. Since the entire Champagne Collection is full of #ByeMoney products, you probably want to know the price of the Champagne Splits. That way, you can adjust your budget accordingly.
How much are the BECCA x Jaclyn Hill Champagne Splits?
According to the BECCA Instagram, the Champagne Splits come with a $38 price tag. Since you get two multi-tasking products in one stunning, flashy case, the price feels super justified to me.
The splits include the following pairings: Prosecco Pop/Amaretto; Prosecco Pop/Pamplemousse; Champagne Pop/Hyacinth; and Champagne Pop/Flowerchild.
Observe all four pairs below. Half-blush, half-highlight, all-awesome.
These babies are insanely beautiful. As Hill notes in her caption, this collection is not permanent. You don't want to delay in scooping up the split(s) you desire.
The case is so luxe.
The Angled Highlighting Brush will be sold separately for $22. You have all the figures. You do the math and see what/how much you can afford.
Overall, these are the key tools you need to sculpt, enhance, and get that perfectly candlelit glow. It's all about that dewy complexion with the Champagne Collection. OK, I just rocked an unintentional poem right there.
This Instagram vid shows you how to apply the Champagne Splits to spotlight your favorite features flawlessly. The products are set to land in Sephora stores later in July.
Images: BECCA Cosmetics/Instagram (3); Jaclyn Hill/Instagram (1)