5 Life-Changing New Ways To Shop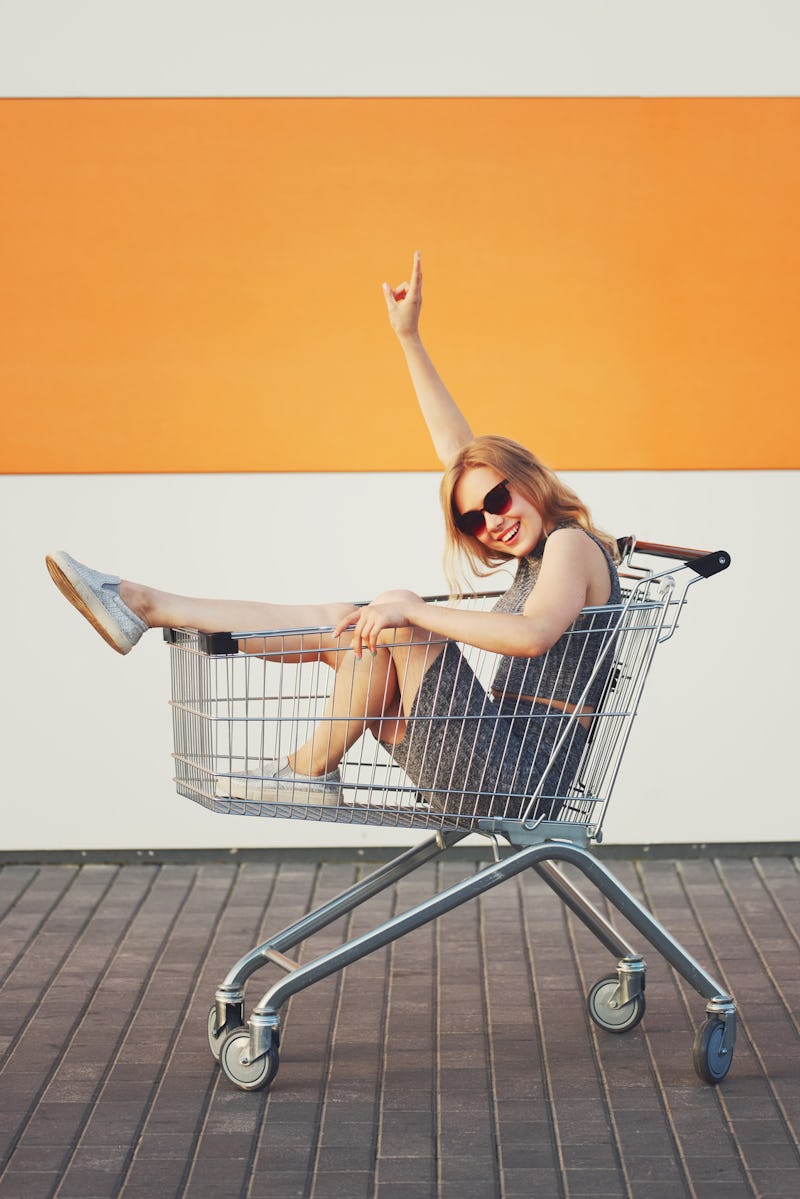 It used to be that sites like Gilt and RueLaLa were the ne plus ultra of modern shopping, but the future waits for no consumer. While we're not quite at that Minority Report place of getting our retinas scanned at the Gap (give it another six months), these six new tools promise to make shopping easier.
1. Touch-screen Store Fronts at Kate Spade's Saturday: Saturday, the capsule collection from Kate Spade, will be showcasing touch-screen storefronts at four pop-up locations in Manhattan from June 8 to July 7. The screens, which were produced by eBay, make the most of a small retail space, allowing Saturday to showcase products that they otherwise wouldn't have room for. In case that weren't cool enough, you can purchase items 24-hours-a-day (because that's not dangerous) using your PayPal account. So, the next time you need a neon wallet at 3 A.M., Kate Spade's got your back.
2. Alice: Picking up toiletries takes the crown for annoying-yet-necessary chores. Trash bags, toothpaste, and all those other pesky items you think you have unlimited quantities of...right until that awkward moment you realize you're out of Charmin. With Alice, you can subscribe to your favorite products, schedule them to come once a week, every other week, or whenever. They also automatically find coupons and deals for you, which, as a self-declared bad sale shopper, is precisely the kind of thing I love about the future.
3. Storenvy: When it comes to ethical shopping on a budget, there's nothing better than purchasing from independent stores, but that can be tricky when the most convenient thing near you is a six-story mall. Enter Storenvy. Companies, artists, and nonprofits sell their unique items in an easy to navigate space. They've got everything form Fresh Price of Bel Air graphic tees (a wardrobe staple), to an Alice and Wonderland inspired purse that I honestly and truly believe I need in my life, to more practical household items.
4. Threadflip: I like to think as Threadflip as shopping your most stylish friend's closet. You know, if your most stylish friend sold you her best items for a fraction of the price. It's is a pretty straightforward concept: you sign up, make a profile, and then buy or sell items. You can browse by designer (think everything from H&M to 3.1 Phillip Lim), price, item, or color. They've got everything from Tory Burch sunglasses for 35 percent off to Nanette Lepore heels for 70 percent to discounted J.Crew and Zara. It's dangerous for my bank account, yet wonderful for my closet.
5. True&Co: Alright, so this is really embarrassing to admit, but I haven't been bra shopping in about two years (I know, I know). For me, a trip to Victoria's Secret is more frustrating and stressful than denim shopping, apartment hunting, and bathing suit shopping combined, which is why I was immedietly intrigued by True&Co. The company claims to have created a way to fit women online in two minutes with no measuring tape. After you finish taking a questionare (with adorable-y awkward questions like "Cup check! How do your breasts rest in your bra?"), the site finds five bras best suited for you. The bras are then shipped to you for free, and you have seven days to try them on with everything in your closet. After you decide which styles you keep, you log back into your account and submit your payment information. You can then print a shipping label online and send the rest of the bras back to True&Co for free. It reminds me a bit of a Warby Parker... just, you know, for your breasts.