Why You Should Get A Facial During The Summer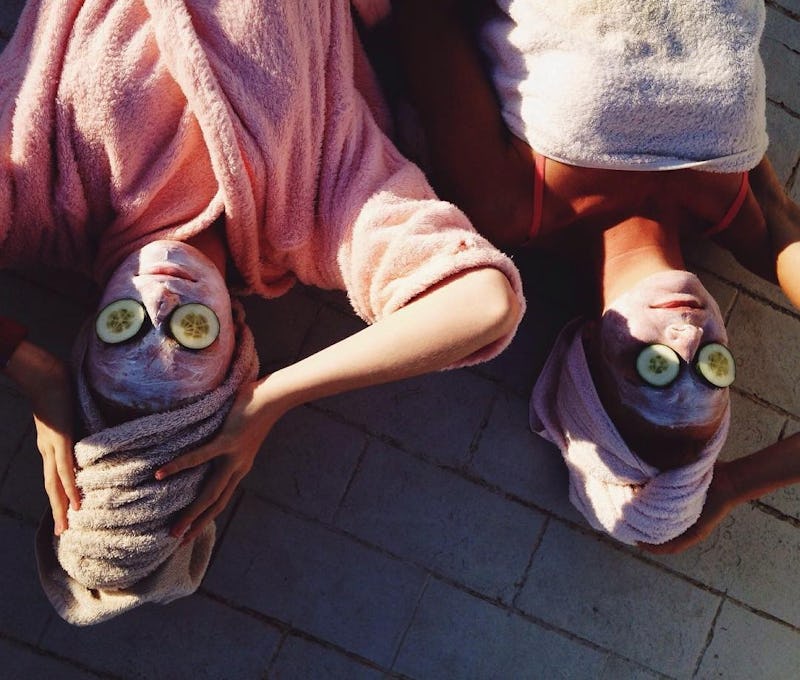 Now that we're in the midst of summer, you might be struggling to balance your skin and keep up your normal routine with all of the humidity and days spent in the sun. Since you are probably exposed to the elements more regularly than you might be during the colder months of the year, you might be wondering, is it OK to get a facial in the summer?
We asked the expert "Glow Gurus" at Massage Envy and they told us that facials are definitely OK to do in the summer. In fact, it might even be one of the best times to get a facial because facials aren't "one size fits all," but rather they can be customized to treat your skin's specific needs. "Facials are important for your skin year round. In the summertime, facials can focus on repairing and protecting your skin from increased sun exposure and a more active lifestyle."
So in the summer, you can get facials that help repair your skin following that camping weekend filled with sunburn and sweaty foreheads, keeping your skin in tip top condition for the rest of summer.
Not only do facials help repair summer skin damage, they can also help prevent summer-related skin issues. For example, if you are going on a beach vacation, your esthetician will formulate a facial that strengthens and repairs your skin, while also avoiding deep exfoliation. "Summertime facials usually will focus on infusing your skin with antioxidants and nourishing your skin to be in the best condition for all the fun summer has to offer," the Glow Gurus tell us.
Once you get your facial, you should be extra cautious for 48 hours, however, making sure your skin doesn't receive prolonged sun exposure. Of course, after a facial you should wear SPF to protect your skin. But of course, that is what you should do any time you go out in the sun, not just post-facials.
If you want to get a facial this summer, you're in luck. Massage Envy is hosting a Summer Glow Event at their spas, which means that during July 5-31, members and guests who receive a Murad® Healthy Skin facial will get $10 off their facial session, a free Murad® deluxe sample to kick-start proper summer skincare, and a 2nd time facial invitation. So get glowing, guys and gals!
Images: @massageenvy/Instagram