Abe & Rebecca Of 'Breaking Amish' Are Still Tight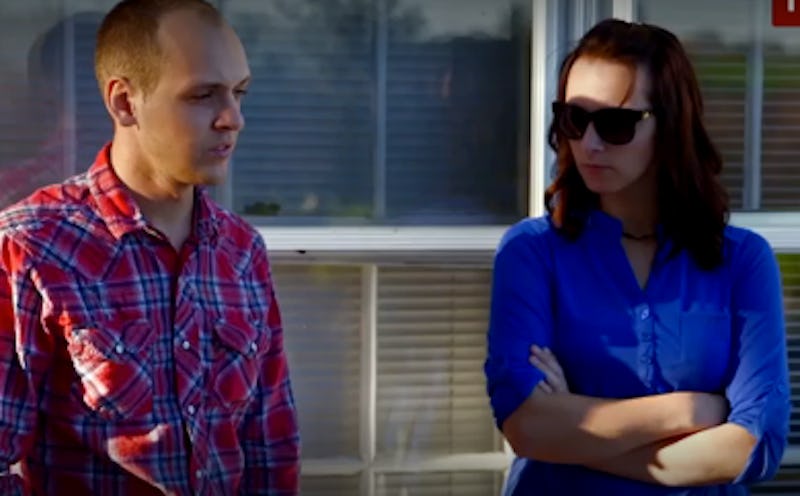 Return to Amish couple Abe and Rebecca, whose love story stretches all the way back to Breaking Amish, have had some ups and downs over the course of their reality show careers. But are Abe and Rebecca still together? From the look of it, their relationship is still tight, but Return to Amish Season 3, premiering on July 10, will reveal the real answer. The series was renewed in January 2016, so the cast must have been filming for most of the year now. And Abe and Rebecca have been posting a lot of pictures together, still live together in Pennsylvania with their kids, and haven't made any announcements about splitting up, so it seems like these two are still making their marriage work.
However, it is possible that they've had some issues in their relationship. There was some gossip, reported by Starcasm, that Rebecca was allegedly cheating on Abe with their mutual friend. The blog cited a paparazzi video that showed the friend supposedly leaving Abe and Rebecca's home early in the morning, at a time when Abe was reportedly not at home. However, as Starcasm also reported, Rebecca strongly denied those claims, writing on a (now deleted or private) Facebook post that the friend was indeed just a friend, the video was actually taken in the afternoon, and that the whole cheating drama was manufactured, calling the "scandal" a "flat out lie."
Despite this drama, it looks like Abe and Rebecca are still together. The couple has shared sweet pictures together, their holiday celebrations, and nice messages, which don't sound like the marks of couple who are on the verge of breaking up with one another (though their use of social media suggests they are still firmly broken up with the Amish lifestyle).
I think most fans of the show would know to immediately be skeptical of a cheating scandal or handwringing about divorce between these two. They're a surprisingly great couple, and they seem to still care about one another. Abe and Rebecca Schmucker are still together, and it looks like no matter what happens during Return to Amish Season 3, that won't be changing any time soon.
Image: TLC