13 Beauty Buys With Gorgeous Packaging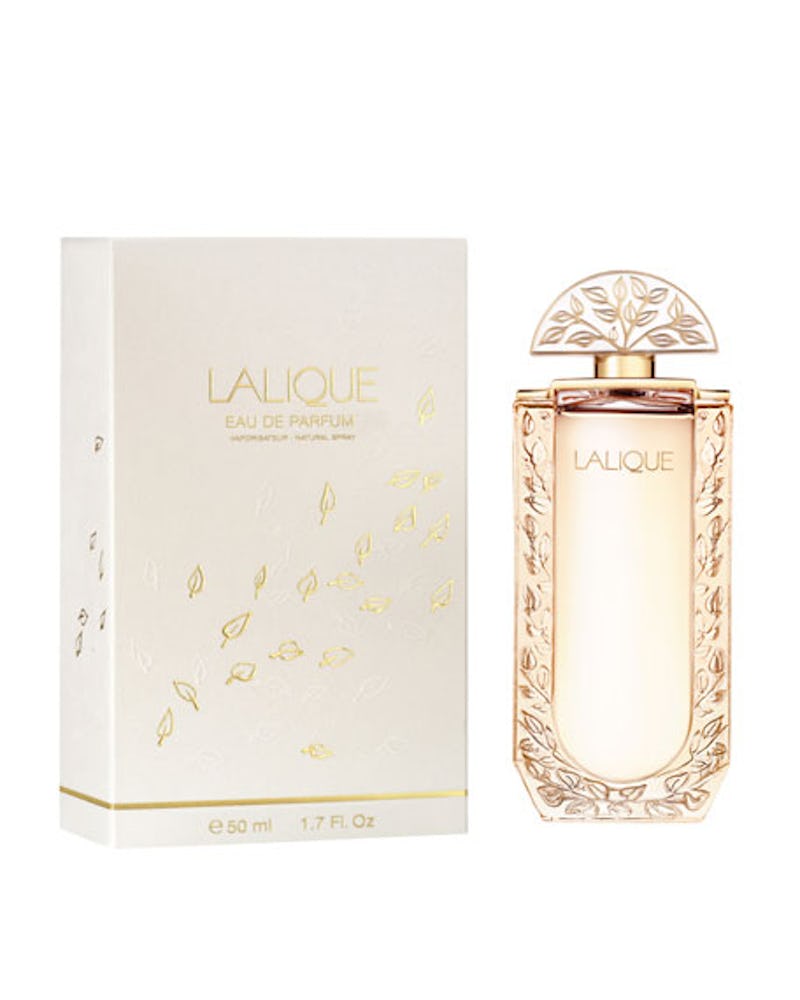 When it comes to buying makeup, sometimes it's okay to judge a book by its cover. Whether it's embellished with golden filigree or emblazoned in a fabulous print, beauty buys with gorgeous packaging are often hard to pass up. I mean, imagine how good some of these dazzling products would look on your own vanity. While that might be a dangerous thought for your wallets, these many of these items are just practically begging to come home with you. Honestly, haven't we all been guilty of these fabulous impulse buys?
Now, the beauty industry is no stranger to embellishment. In fact, there are several luxury and drugstore brands alike that are known for their sensational packaging. For instance, I've never come across a Guerlain or Yves Saint Laurent product that wasn't just dripping in luxurious packaging. Conversely, Maybelline and Essie also feature items that definitely have top-notch shelf appeal. However, no matter what you budget is, I think we can all agree that these fabulously fashioned items are all showstoppers that we wouldn't mind having on our own vanities. Wondering what beauty buys you should be drooling over? Here are 13 beauty items that have amazing packaging and shelf appeal.
1. Dolce & Gabbana 'Summer in Italy - Sunshine' Sicilian Bronzer
Bronzer, $67, nordstrom.com
How breathtaking is this gorgeous Italian print?
2. Guerlain Météorites Illuminating Powder Pearls
Highlighter, $62, sephora.com
These shimmering pearls are almost too stunning to use – almost.
3. Anna Sui Star Lipstick
Lipstick, $30, asos.com
Everything from the opulent packaging to the star-shaped tip makes this lipstick an incredible find.
4. Lalique Eau De Parfum
Perfume, $125, neimanmarcus.com
Give your vanity a sense of refined elegance with this posh perfume.
5. NARS 'Yachiyo' Kabuki Brush
Brush, $55, nordstrom.com
Talk about a piece of art!
6. Tarte Tarteist Lash Paint Mascara
Mascara, $23, sephora.com
This black and gold beauty is too dazzling to stash away in a drawer.
7. Paul & Joe Nail Polish Remover
Nail Polish Remover, $19, asos.com
Taking off your nail polish has never looked so good.
8. Christian Louboutin Loubilaque Lip Lacquer
Lipstick, $85, sephora.com
Meet the Beyoncé of lip color.
9. Dior 'Diorskin' Nude Air Glow Powder
Powder, $56, nordstrom.com
Those crisp lines coupled with the high-shine finish of the compact is giving me all sorts of feels.
10. Guerlain 'Orchidée Impériale' Eye & Lip Cream
Moisturizer, $200, nordstrom.com
Channel your inner Kardashian with this luxurious eye and lip cream.
11. Yves Saint Laurent Rouge Volupté Shine Oil-In-Stick Lipstick
Lipstick, $37, sephora.com
It's no wonder that these lipsticks are slowly becoming a cult favorite. Just look at that shine!
12. Benefit Cosmetics ka-BROW! Cream-Gel Eyebrow Color with Brush
Brow Gel, $24, sephora.com
Statement brows? More like statement brow gel.
13. Essie Gel Couture
Nail Polish, $11.50, ulta.com
Talk about a modern twist on an old favorite.
Excuse me, I have to go rearrange my entire vanity now.
Images: Courtesy Brands