When To Shop Amazon Prime Day To Get All The Deals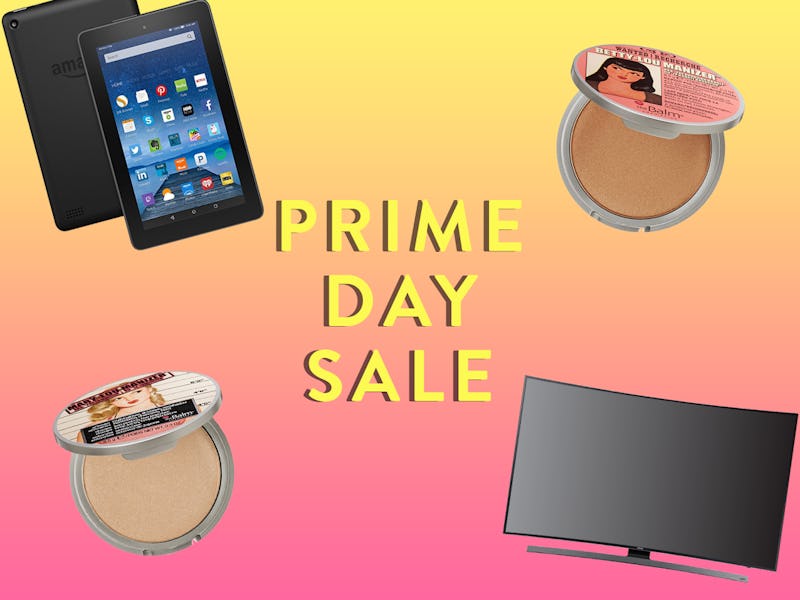 You might not realize it, but a national holiday is almost here. I'm not talking about Christmas in July, but this one does bring some great shopping along with it. Amazon Prime Day is almost here! That mean the savings are coming, people. When is Amazon Prime Day, you ask? It's approaching fast, and there are a few things you'll want to know.
Get those wallets ready, because one of the biggest summer sale events is coming. First things first, you should mark your calendars for July 12. On that day, Amazon is opening up crazy awesome deals for all of their Prime members. I'm talking savings on thousands of different items, although we don't know just what they are yet. The deals roll out by the hour, so you'll want to make sure to either clear your schedule or set some mid-workday alarms.
Check out all the deals available for Prime Day, today only!
If you're not already a Prime member, there's still a way to get in on the fun too. Just sign up for a free 30-day Amazon Prime before or during the sale and you can shop every single sale (and I pretty much guarantee you'll want to hold on to that membership after the trial ends). Shopping on Prime Day is a great preview of the kind of deals that you'll get on Black Friday and Cyber Monday sales too. Basically, it's an all around win for shoppers everywhere.
Not a Prime Member? Sign up here for a 30-day free trial!
Ready to shop before the sale? Well, you're in luck there too. The absolute best deals will be on July 12, but Amazon put together a pre-sale event that you can shop right now. Pre-Prime Day deals started on July 5 and run until July 11, the day before the big sale.
On Prime Day, new deals will roll out every single hour. That's a full 24 hours of shopping fun. Although the exact deals won't be known until the hour they arrive, it's definitely something to keep an eye out for.
So what are you waiting for? Head over to Amazon.com and get to pre-sale shopping! Here are a few of the great deals, available today only!
Kitchenaid Professional 6-Qt Mixer, $248.99 (Was $350), Amazon
Rebecca Minkoff Quilted Mini Affair Crossbody Bag, $92 (Was $132), Amazon
Samsung Curved 55-Inch 5K Ultra HD Smart TV, $649.99 (Was $1,047.99), Amazon
theBalm Manizer Kit, $24 (Was $48), Amazon
Images: Amazon (4); Brit Phillips/ Bustle
Happy shopping! FYI, Bustle may receive a portion of sales from products purchased from this article, which were added independently from Bustle's sales and editorial departments after publication.