Kendall + Kylie Handbags Are Here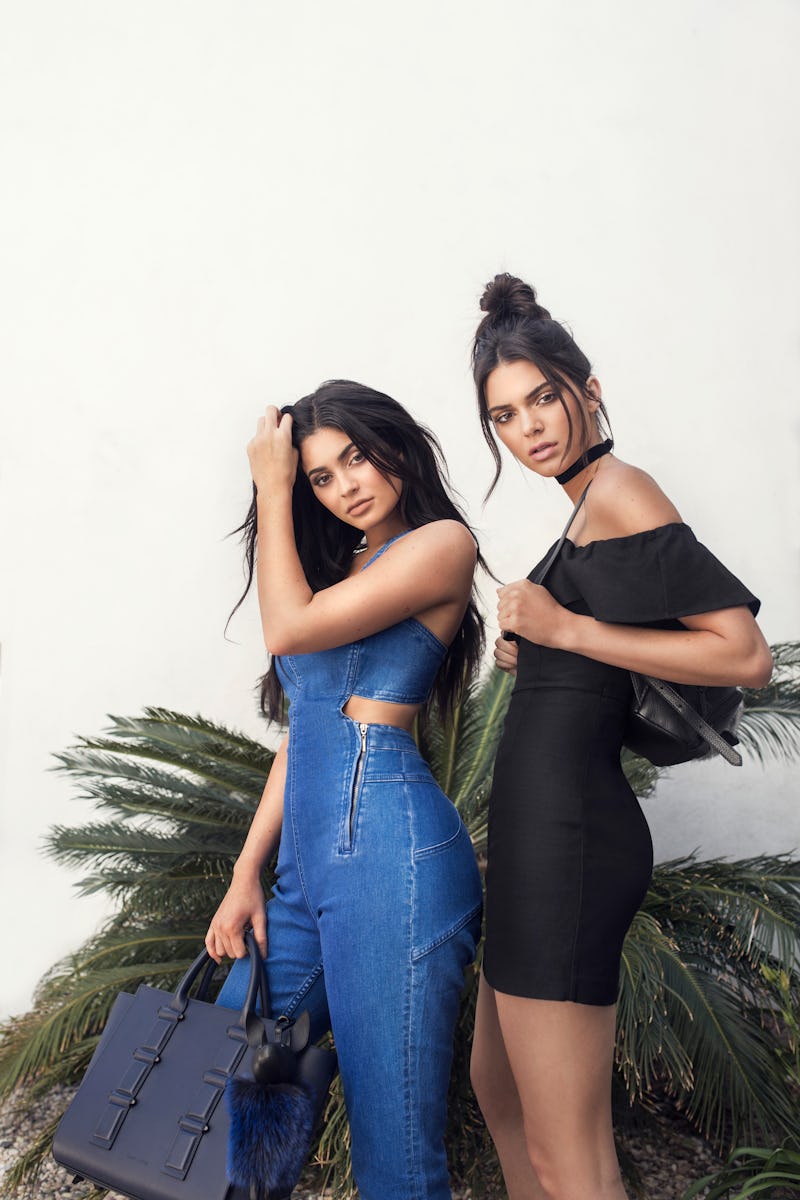 Not only can you shop K&K collaborations with PacSun, but you can also purchase designs from their very own brand which feature sexy dresses, crop tops, shoes and more. Now, their ever-expanding empire is about to get a little bigger. Find out where to buy the Kendall + Kylie handbag collection because you're not going to want to miss out on the sisters' latest venture.
When it comes to fashion (dressing, designing, you name it) they always nail it. Kendall Jenner's known for her easy-going, but still totally chic style. Meanwhile, Kylie Jenner is not afraid to take a risk and is definitely more on the edgy side. So, when their styles meet, you're in for a wearable, but super sexy garment that only these two could have created. This definitely translates into their accessory aesthetic, too.
Their latest collection contains a total of 18 pieces, including a range of bags and two key chains to represent the youngest Jenner. They're appropriately named Norman and Bambi, and they'll make the perfect addition to your purses.
Ranging from $75-$495, there's definitely some affordable pieces in the collection. But, even the more expensive ones are totally worth it — especially when you're bound to carry these with you everywhere you go. Items are already available for pre-order at Saks Fifth Avenue and stores such as Bloomingdales, Holt Renfrew, Neiman Marcus, Revolve, and Shopbop will carry the products in August.
A giant statement-making bag is so Kylie, meanwhile a chic backpack is definitely more Kendall's speed. Which do you prefer? I could definitely use a little of both in my life! Visit the Kendall + Kylie website to find a retailer near you.
1. Brook Mini Tote
Brook Mini Tote, $295, Saks Fifth Avenue
This mini tote is incredibly chic and oh-so easy to carry with you.
2. Baxter Crossbody
Baxter Leather Crossbody Bag in Cement Grey, $195, Saks Fifth Avenue
Not only is this crossbody completely adorable, but it's also minimal and will surely complete any and every outfit!
3. Sloane Backpack
Sloane Leather Backpack, $295, Saks Fifth Avenue
Look like the cool kid you are with this black leather backpack in tow.
4. Norman Keychain
Norman Leather and Faux Fur Keychain, $95, Saks Fifth Avenue
I mean, come on. It just doesn't get more Kylie-esque than this.
5. Holly Leather Satchel
Holly Leather Satchel, $350, Saks Fifth Avenue
Feel free to toss everything in this bag and head out of the door. A girl can never have too many things, you know?
6. Koenji Leather Backpack
Koenji Leather Backpack, $295, Saks Fifth Avenue
This is the best modern accessory anyone could ask for. You'll look instantly more edgy with this on your back.
Bags that are K+K approved are pretty much a must. These pieces are just as incredible as everything else they create because they could never let us down.
Images: Courtesy Brands (7)