What does Michael Keaton Think of Batfleck?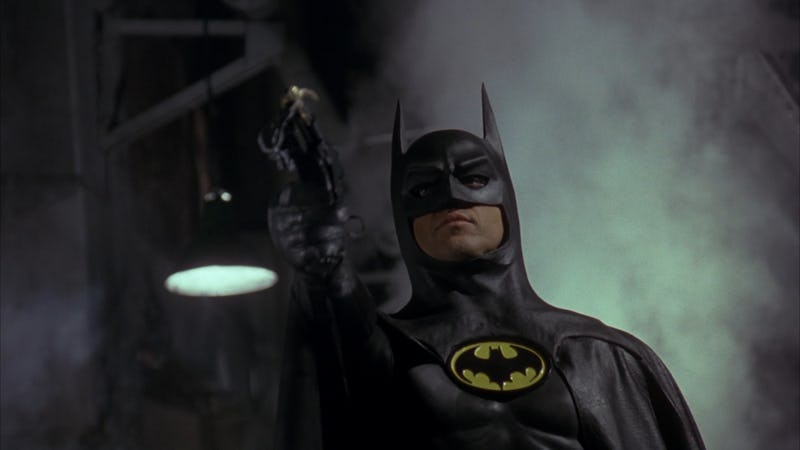 Ben Affleck just scored Batman's approval. Well Michael Keaton's approval that is. Keaton, who played the superhero in 1989 and 1992 said on this morning's TODAY show that Affleck has his blessing going forward with the role in the movie Batman vs. Superman. "He's going to be great," Keaton said. He also addressed the controversy surrounding Affleck as the choice for the role saying, "Frankly, I don't understand it." After Affleck was announced for the role fans were up in arms. 71% of the 96,000 tweets about the casting decision were disapproving of Affleck.
The issue even divided celebrity fans of the hero. Joseph Gordon Levitt who was in the previous Batman film The Dark Knight Rises also said that Affleck was "going to be great" as the Caped Crusader. Affleck's close pal Matt Damon also put in a good word for his buddy saying, "I think it will be great. It will be terrific. I know there are a lot of people grousing on the internet. I just think it's kind of funny. You know, he's not playing King Lear. It's Batman! Certainly within his skill set." Even iconic former-Batman Adam West lent some support saying, "I like Ben. I think he's really a splendid actor."
But not all stars were Team Ben. Seth Green didn't feel so warm and fuzzy about Affleck's takeover saying that if Affleck is "supposed to be the grizzled weathered Batman who's been living in Gotham, fighting crime himself for 10 years, you need a guy who's older, you need a guy who's got more weight, you need a guy that a Henry Cavill Superman is gonna be actually scared of."
But whatever Green or legions of Batman fans think, having former-Batman actors West and Keaton on his side is probably all Affleck really needs, because what do any of those other people know about the role anyway?
Images: Warner Bros.