Mark Ruffalo Makes 'Thor 3' Even More Exciting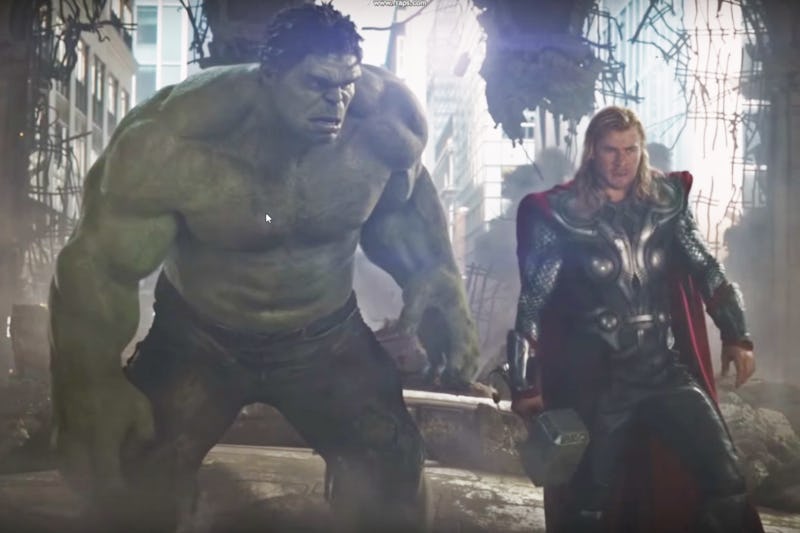 After a brief hiatus, the Marvel Cinematic Universe is finally giving fans more of that big green monster that was missing from this summer's Captain America: Civil War. Filming for the third Thor installment is currently underway, and Thor: Ragarok is bringing the Hulk out of hiding and into the world of the Asgardians. But it seems like no one on set is having more fun than the man behind Dr. Bruce Banner himself, Mark Ruffalo. Through Ruffalo's behind-the-scenes Instagram posts from Thor: Ragnarok, the actor is showing fans just how "tough" being a superhero can be. More importantly, he's showing who the real star of the upcoming Thor film is... before the movie even comes out.
The posts, which come with a tinge of sarcasm, exhibit the film's motion capture technology, Ruffalo's greatest Hulk punch, and many more reasons to love the Oscar-nominated actor. Through them, we've learned that it's a highly-advanced and slightly uncomfortable process for the actor to become our favorite giant green rage monster, if we didn't already know that. Thor (played by Chris Hemsworth) is nowhere in sight in these behind-the-scenes peeks, which makes Ruffalo's filming process seem even more unique compare to that of his other co-stars. The anticipation for the first Thor: Ragnarok trailer is getting even higher, you guys, so we can see all this hard work come together seemlessly.
As Ruffalo stated in an interview with The Daily News , his role is only getting more intense when the cameras are rolling. "I think it's going to be a buddy picture with Thor and Bruce Banner," he speculated prior to filming. "I think they'll probably fight. There's no doubt, everyone wants us to fight at one point." This potential battle would harken back to the first Avengers film, when Hulk's grudge against the blonde Asgardian held up enough through fighting on the same side that he knocked Thor off the top of a monster they had defeated together. Who doesn't want to see that blow up again into an epic bout?
But it's his connection with his fans via Instagram — and now SnapChat — that is making the experience of filming even more worthwhile for both him and for us. If I could have a slew of behind-the-scenes Hulk posts until the day the movie comes out, I would be perfectly fine. Ruffalo might want to tell us that "It ain't easy being green," but I'm pretty sure that he is totally loving his job all the same.
Mark Ruffalo, just keep owning our hearts with these posts. We all know the real draw of the third Thor movie is now the Hulk.
Images: Marvel Entertainment Studios