This Tip Makes Packing So Much Easier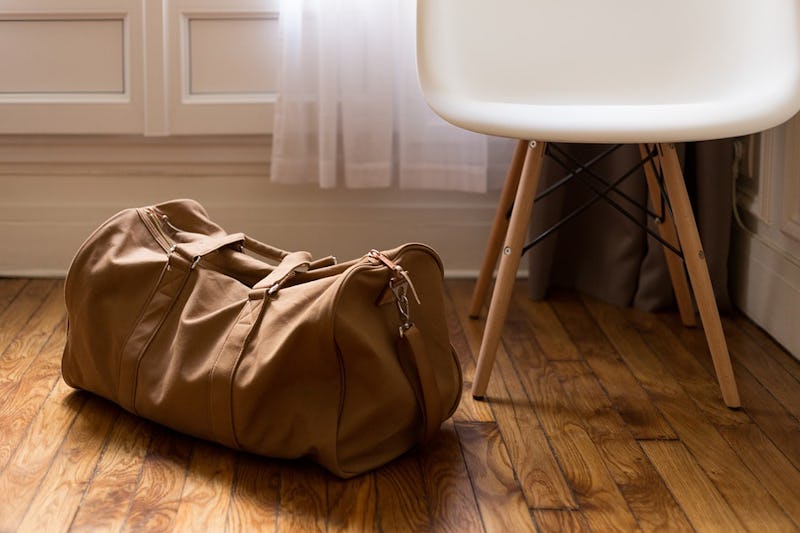 With summer in full swing, now is peak time to head off on vacation and travel. Airports and all that hassle aside, hands down the worst part of traveling is packing. The struggle of stuffing everything you want in one suitcase can be really real, but there is one packing tip you need when going on a long trip, and if you have a trip on your schedule this summer, you absolutely need to try this.
I travel a lot, and it's one thing when you're going somewhere for a long weekend and just need a few things, but if your travel plans last a week, two weeks, or more, it can be difficult to fit it all in one suitcase. Given that luggage prices are ridiculous these days, you really want to limit yourself to one bag while flying, but trying to narrow down everything you want (or think you're going to want) for an extended period of time is tough. But after a lot of trial and error, I've finally found the best way to pack so that I have everything I want without needing an extra suitcase: using compression bags.
So what exactly are compression bags? They basically look like giant ziplock bags. You pack your clothes inside of them, zip them up, then roll them tight, sucking the air out of the bag. It makes all of your clothes compact and saves you so much space.
Samsonite, $10, macys.com
Imagine all those clothes just piled into a suitcase — it would take up so much more room than in the bags. They're relatively inexpensive, and TBH, I couldn't take a trip without them anymore.
Samsonite, $26, walmart.com
If you're going on a seriously long trip, or even if you're moving, and need something bigger to bring a lot of clothes in, vacuum bags are also a life-saver. They're larger, so naturally, they hold more (and the vacuum really sucks the air out), but you need to make sure you have access to a vacuum to use them.
If you want to see the difference for yourself, this tutorial will show you how they work, so you can see how much space you actually will save.
Traveling just got so much easier.
Images: Walmart; Macy's; Pixabay