Angelina Jolie's 'Maleficent' & 5 other movies starring real life mothers and daughters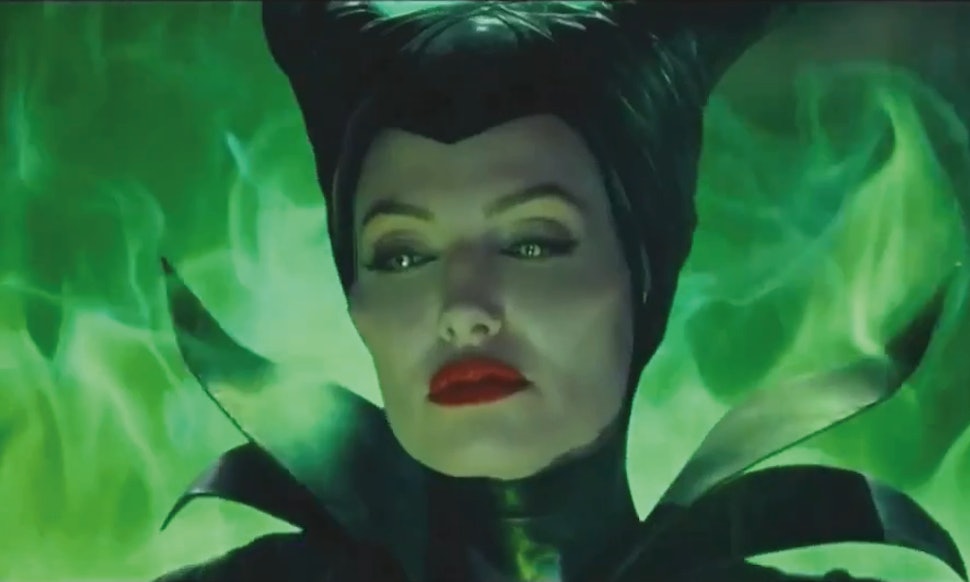 When we got our first glimpse of Angelina Jolie in her newest character as Sleeping Beauty's villainess, Maleficent, in the upcoming film of the same name, we were truly frightened. Between the iconic green skin and black horns to her glowing eyes and carved out cheek bones, the Oscar winner is barely recognizable underneath the emerald veneer. While the rest of us are seriously creeped out by the star's new look, Jolie's daughter, Vivienne Jolie-Pitt, wasn't fooled. Instead, she was the only child on set who wasn't afraid of mommy.
In fact, the reason that Vivienne, who is the youngest of Angelina and husband Brad Pitt's children, was chosen to star alongside Jolie in the film as a young Aurora was because she would actually go near Maleficent.
"We think it's fun for our kids to have cameos and join us on set, but not to be actors. That's not our goal for Brad and I at all," Jolie told Entertainment Weekly. "But the other 3- and 4-year-old [performers] wouldn't come near me. It had to be a child that liked me and wasn't afraid of my horns and my eyes and my claws. So it had to be Viv."
The film is turning out to be quite a family affair since daughter Zahara and son Pax also have cameos in the film, specifically during the christening scene of Princess Aurora. While this is the first film Angelina and Vivienne have starred in together, it is certainly not the first time we have watched real life mom and child act alongside each other in a film. Here are five films where real life mothers and daughters played mom and kin on screen.
Image: Disney
Leslie Mann and Iris and Maude Apatow in 'Knocked Up'
Leslie Mann has starred alongside daughters Iris and Maude in Knocked Up and This is 40. The girls are so hysterical, it's clear they get their comedic timing from mom.
Image: Universal Pictures
Susan Sarandon and Eva Amurri in 'The Banger Sisters'
Eva Amurri had one of her first silver screen roles next to mom, Susan Sarandon, in the dramatic comedy, The Banger Sisters. On film, the pair didn't exactly see eye to eye. We hope they don't bang heads as hard in real life!
Image: Fox Searchlight Pictures
Blythe Danner and Gwenyth Paltrow in 'Sylvia'
For this remarkable mother-daughter duo, both Bythe Danner and Gwenyth Paltrow have had extensive film careers. It was only a matter of time when they joined each other in a film. While Paltrow wowed us with her stunning portrayal of Sylvia Plath in Sylvia, Blythe Danner played her controlling mother. But, from the looks of this pair off-screen, it seems like they have everything except bad blood between them.
Image: Focus Features
Demi Moore and Rumer Willis in 'Striptease'
When we saw Demi Moore hold daughter Rumer Willis in Striptease, there was no doubt we were look at a mom and her child. Demi and Rumer are practically twins—there was simply no question. We just hope young Rumer wasn't on set during mom's infamous strip scenes!
Image: Columbia Pictures
Lorraine Bracco and Stella Keitel in 'Goodfellas'
Lorraine Bracco played the wife of infamous gangster, Henry Hill, in the award-winning Goodfellas. While all eyes were on Bracco, we barely realized that daughter Stella Keitel had her own brief cameos as a Hill daughter in a couple of scenes. With prestigious actor parents Bracco and father Harvey Keitel, it makes sense that Stella would have her moment on screen very early on in life.
Image: Warner Bros.