'Cruel Intentions' 15th Anniversary: Where are Reese Witherspoon, Ryan Phillippe now?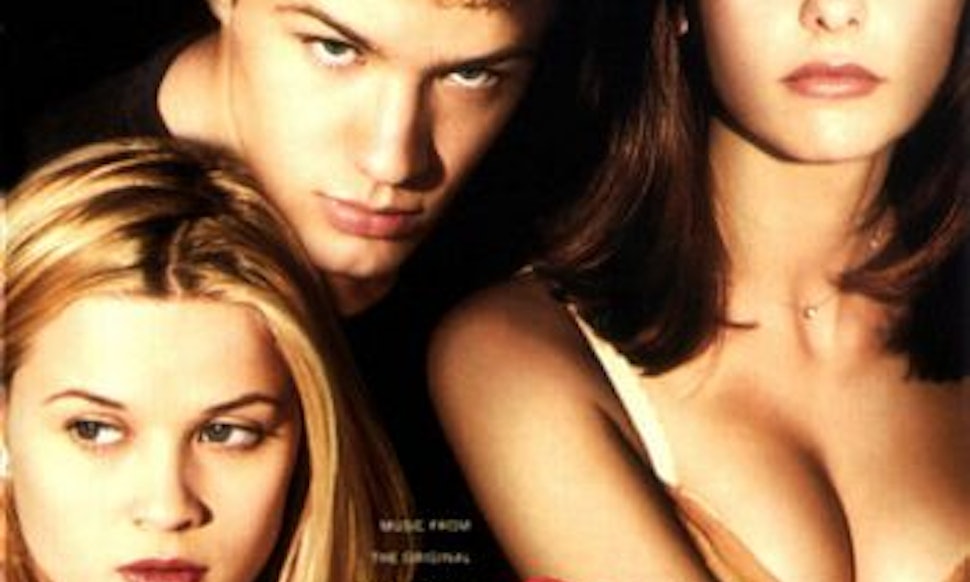 Before Gossip Girl was even a thought, we had the rich and conniving teens of Cruel Intentions to serve as our ultimate guilty pleasure. However, those meddlesome teenagers are full-fledged adults now. It's officially been 15 years since Cruel Intentions ' debut and a lot has happened since Sebastian, Kathryn, Cecile, and Annette crossed paths to stir up trouble as the wealthiest teens of New York City on screen in 1999.
Unbeknownst to the actors 15 years ago, their real lives and careers ultimately began to parallel the characters they played in Cruel Intentions. Let's travel back in time to see what their characters were up to and what simultaneous drama unfolded in their off-screen lives.
Ryan Phillippe as Sebastian
Ryan Phillippe starred as Sebastian, the sneaky womanizer of the group. In the film, Sebastian enters a bet with Kathryn to bed virginial, Annette, played by Reese Witherspoon, without any care for her well-being or anyone else's but his own.
Image: Columbia Pictures
Ryan Phillippe Today
Like his character, Ryan Phillippe romanced Witherspoon off-set and ended up marrying her in real life. Ultimately, the marriage ended in divorce and Phillippe's movie career has been rather dull ever since his iconic role in the film premiered. Looks like the bad boy's apple doesn't fall too far from the film tree.
Reese Witherspoon as Annette
Reese Witherspoon played good girl Annette who maintained a moral ground despite everyone's evil bidding around her. She was the voice of reason and source of kindness every step of the way.
Image: Columbia Pictures
Reese Witherspoon Today
Much like her character, Witherspoon has strayed away from scandal throughout most of her carer—except for that one time she decided to drunkenly fight with a police officer. However, that was an exception to her usually squeaky-clean image. Witherspoon has gone on to win an Oscar for Best Actress and has starred in numerous acclaimed films including Walk The Line and Legally Blonde. Looks like playing fair and good paid off in real life.
Sarah Michelle Gellar as Kathryn
Sarah Michelle Gellar played a no-nonsense, manipulative beauty named Kathryne who stirs the pot every chance she gets and seduces any man who crosses her path.
Image: Columbia Pictures
Sarah Michelle Gellar Today
While Gellar's real life wasn't as tumultuous as Kathryn's, she did go on to play another iconic strong, kick-ass female character as Buffy, the Vampire Slayer. She was also heavily regarded as one of Hollywood's biggest sex symbols during the late 90s and early 2000s. Guess Kathryn and Sarah aren't that different after all.
Selma Blair as Cecile
Selma Blair played Cecile, a naive girl whose mother is looking to groom her into New York City's elite. She is manipulated by Sebastian and simultaneously falls in forbidden love with her piano teacher.
Image: Columbia Pictures
Selma Blair Today
Like Cecile, Selma Blair has been rather unlucky when it comes to love in real life. She has been separated twice and her childhood sweetheart died when he was just 18 years old. We're pulling for you, Cecile…I mean Selma.