A 'West Side Story' Remake? Really?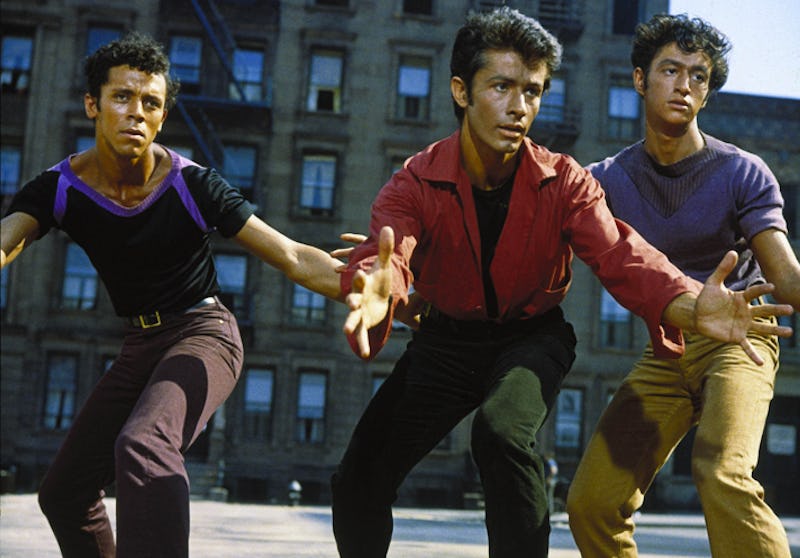 GROUNDBREAKING NEWS: Hollywood is resistant to new ideas. Still just getting over that Footloose remake? What about Fame? Or the more recent RoboCop? Yeaaaah, Hollywood's not really looking to apologize for those so much as... keep making them. The latest, perhaps most conflicting report? Steven Spielberg thinks a West Side Story remake might be next.
It should be noted that when I relayed this news to a group of friends the responses were, respectively, "no," "no," and "can we not." Yes, many a musical theater fan is already side-eyeing the idea. Even though this could be a good opportunity to make a filmed version of the iconic musical with a leading lady who is actually Puerto Rican and even with one who doesn't need to be dubbed with a better singing voice (#nodisrespecttoNatalieWood), but why remake West Side Story when you have a modern Broadway show tackling similar cultural themes with a soundtrack sure to reach a modern audience?
Why isn't there an In the Heights movie yet?
In the Heights was nominated for a Pulitzer prize. Like West Side Story, it won the Grammy for Best Musical Show Album, and the Tony for Best Choreography — In the Heights even won Best Musical, whereas West Side Story lost out to The Music Man.
West Side Story is wonderful. West Side Story is legendary. It's iconic. And we already have it. Instead of treading old waters and leading yourself into a nearly inevitable critical groan-fest, why not bring a different high-quality piece of Broadway into the mainstream? It's got the chops to become just as iconic.
It's worth noting that Spielberg, being Steven Spielberg, is probably working on and/or contemplating more projects right now than most people do in a decade, so "Steven Spielberg's thinking about..." isn't exactly a binding statement of intent. We may never see this become a reality.
Regardless, though, they should still make an In The Heights movie happen. If only so we can get more rapped speeches from Lin Manuel Miranda.
Image: The Mirisch Corporation