9 Missed Connections Bringing Serendipity Back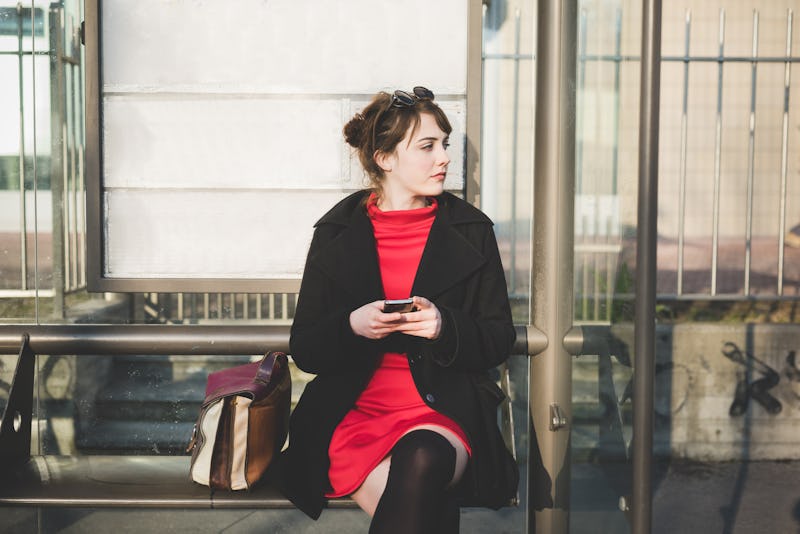 I read the missed connections stories every week in my local newspaper when I was teenager. (They were called "I Spy" but the concept is the same as what you find on Craigslist.) I spent a lot of time hanging out downtown in our small city, usually dressed in something outrageous and vintage, and I just knew that someone was going to spot my fabulousness and reach out via the I Spys. Probably he'd be handsome and sweet and an artist, definitely older, and he'd just find me enchanting. This was all way pre-online dating and I believe 100 percent in the romance of missed connections.
Well, it did happen — once. I was wearing a tight red and white '60s piece with a fantastic broad rimmed red hat and had spent about an hour draped on the steps of City Hall Park, trying very hard to look mysterious and alluring. No one approached me, so I gave up and decided to head home. As I was leaving the park, I passed a cute guy who was having an interaction with one of the homeless men who hang out there. I don't know if it's the casual comment I made as I passed or my excellent, ridiculous red hat, but the situation was diffused by the time I'd sashayed out of the park. And the next week, there it was: My first I Spy.
Unfortunately, we didn't hit off. But I didn't stop reading the missed connections, even when I moved to New York City, where I discovered just how dominant Craigslist is in the world of reuniting people who were too shy to say "Hi" at the time. I think that especially today, when we can order up very specific qualities in people right from our phones, there's a huge need for the romance and serendipity and longing that you can find in missed connections.
With that in mind, I did a quick pass through to see if my favorite weird little corner of the internet was still as great as I remembered it. While there certainly were some very weird missed connections and a lot of angry and heartbroken letters written to people who will almost definitely never read them, there were still plenty of adorable, hopeful ones sprinkled throughout. Here's a sample of nine missed connections that will make you believe in serendipity again.
1. Red Hair, Blue Dress
2. Unbearably Cute
3. Crossfit Guy
4. A Missed Dinner Invite
5. Construction Worker
6. Elbow Patches
7. Tank Top And Snapback
8. Pink Shirt
9. That Summer Dress...
Images: Fotolia; Craigslist Missed Connections