10 Inspiring Quotes From Olympic Athletes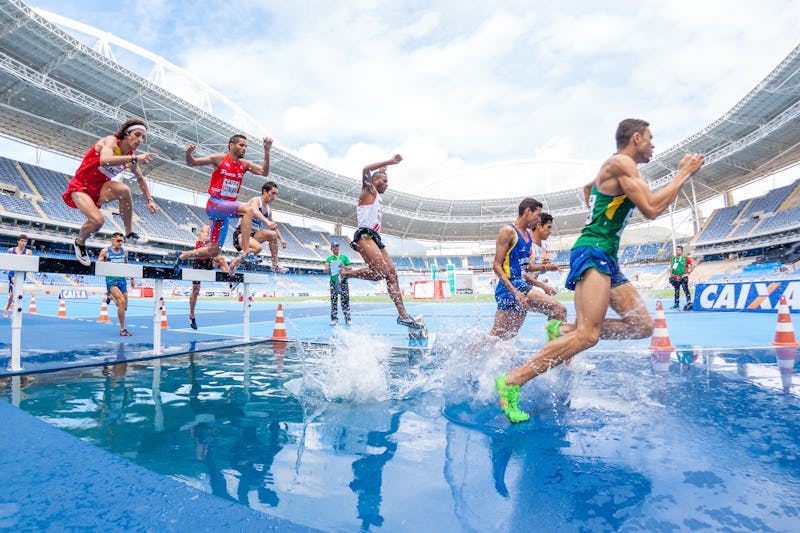 The 2016 Summer Olympics are right around the corner, and that means that the world will once again be tuning in (or following the action from the stands, if you're so lucky) to watch the greatest athletes of our time persevere and battle to win the gold. There's really no greater group than this, which is why these Olympic athlete quotes are something to take seriously. After all, these men and women aren't just amazing at sports, they're actually the best.
Even if you're not that into sports, I think it's pretty safe to say that these quotations can apply to just about any area of your life. Whether you're trying to move up the career ladder, raise a beautiful family, or create some breathtaking artwork, you can apply these words of wisdom to your situation. It's true that Olympic athletes are competitors, but so much of the competition is not necessarily with others so much as with themselves.
Get yourself pumped for this summer's Olympics by reading through these quotes below, and then take things a step further by applying the knowledge to your own life. We might not all be able to win gold in the Olympic games, but that doesn't have to stop us from getting the gold in our personal lives.
1. "I don't intend to stay around any longer than I feel I can be number one." — Carl Lewis
2. "I always had to keep improving my skills in order to remain competitive and keep winning." — Edwin Moses
3. "I am building a fire, and every day I train, I add more fuel. At just the right moment, I light the match." — Mia Hamm
4. "The key is not the will to win. Everybody has that. It is the will to prepare to win that is important." — Bobby Knight
5. "This ability to conquer oneself is no doubt the most precious of all things sports bestows." — Olga Korbut
6. "He who is not courageous enough to take risks will accomplish nothing in life." — Muhammad Ali
7. "Nobody needs to prove to anybody what they're worthy of, just the person that they look at in the mirror. That's the only person you need to answer to." — Picabo Street
8. "There is something in the Olympics, indefinable, springing from the soul, that must be preserved." — Chris Brasher
9. "The first thing is to love your sport. Never do it to please someone else. It has to be yours." — Peggy Fleming
10. "The Olympics remain the most compelling search for excellence that exists in sport, and maybe in life itself." — Dawn Fraser
Image: Agberto Guimaraes/Unsplash