You're Going To Love Snapchat's New Lens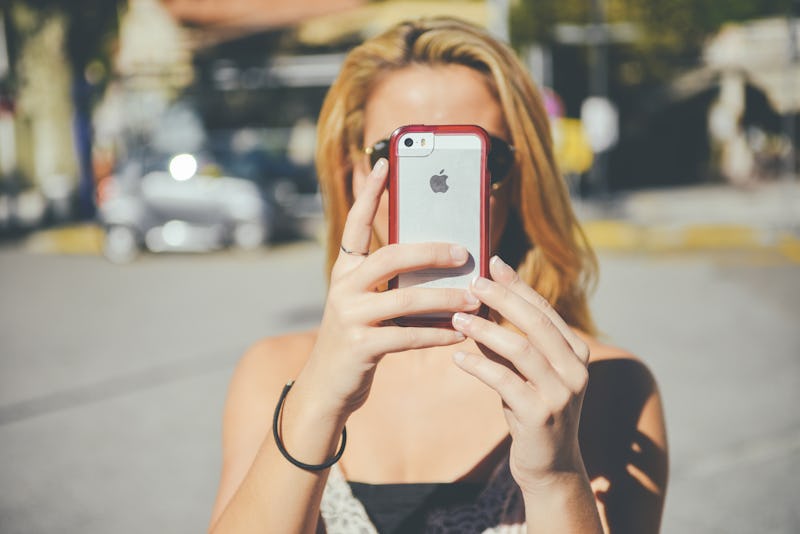 The Snapchat gods (or the app's development team, I guess) have bestowed upon us yet another update, and if you were always first in line at the carnival's face paint booth as a kid, prepare to get overly excited about the new Snapchat face paint lens. Even if you weren't that kid (who doesn't love face paint, you monster?), the ultra-futuristic innovations Snapchat regularly brings us are still worth noticing, because this stuff never gets old.
This week's update isn't one of the game-changers, but it does bring two important new features: Bitmoji integration and the face paint lens. (For those who struggle to keep up with what kids are doing these days, Bitmoji are personalized emoji that use your avatar instead of a standardized character.) Snapchat announced the update in the form of a Bitstrips-style comic on its blog, explaining that you can link your Bitmoji and Snapchat accounts. Once that's done, you can use Bitmoji like you would regular emoji -- tucking them in the corner of photos, sending them through Chat, and so on. If your friend also uses Bitmoji, it looks like you can use "Friendmoji," which include both of your characters.
It's pretty cool stuff, but that's not what grabbed the collective attention of the Internet. That honor goes to the new face paint lens.
As Demi Lovato demonstrated on her Snapchat above, the lens is exactly what it sounds like. It allows you to draw on your face (or other parts of the photo, if you'd rather), creating a filter that moves when you do. If you draw a halo, for example, it stays above your head when you move; if you draw a mustache, it tilts when you tilt.
Like all things Snapchat, it's super easy to use: Just hold down on your face until the lens menu pops up, swipe through the options until you find the blue icon featuring a pencil, and unleash your inner Picasso.
Who would have thought that selfies could be so futuristic? Happy Snapping!
Images: Stokpic.com/Pexels