What's The Song In The 'Trainspotting 2' Trailer?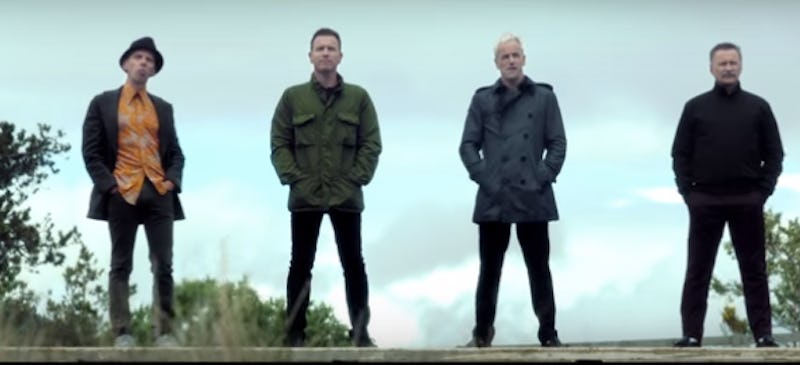 One of the most iconic films of the 90s is getting a reboot, and I couldn't be more excited. So, now that we have our first look, what is the song in the Trainspotting 2 trailer? I'm gonna tell you and everything, but, before I do, you need to cling really tightly to all things 2016. Even just hearing this song is enough to send you back 20 years, to when the original Trainspotting first came out. While I'm sure we'd all like to explore the 1990s with more-equipped brains in our skulls, I don't think your families and friends would like me whisking you away without warning. So hold onto your butt, your iPhone, your "Pokemon Go" stats, whatever it is that will keep you rooted in the here and now, because the song is "Lust For Life", by Iggy Pop, co-written by the late David Bowie.
Even though it originally came out in 1977, it is very closely associated with the 1996 film. Trainspotting gave "Lust For Life" song a critical resurgence, introducing it to a new audience, as the song kicked off the film, and the importance of Iggy Pop as an icon was woven throughout. So it's completely fitting that the teaser again uses the song, bringing in the open chords we can even see the cast — the original cast — obscured behind a passing train. Then, just as they're revealed, the beat and the lyrics kick in, and there's a huge effing smile on my face, because Danny Boyle has done it again.
Take a look at this trailer and just try not to immediately take off running to the nearest theater, even though we still only have the promise that T2 is "coming soon" instead of a set release date.
Either way, I can't wait for Trainspotting 2 to hit theaters, because the original cast, and the inclusion of "Lust For Life," are all the proof I need that the sequel will be everything we want, and completely worth the two decade-long wait.
Image: TriStar Pictures