Where To Find The Songs In 'The Get Down' Trailer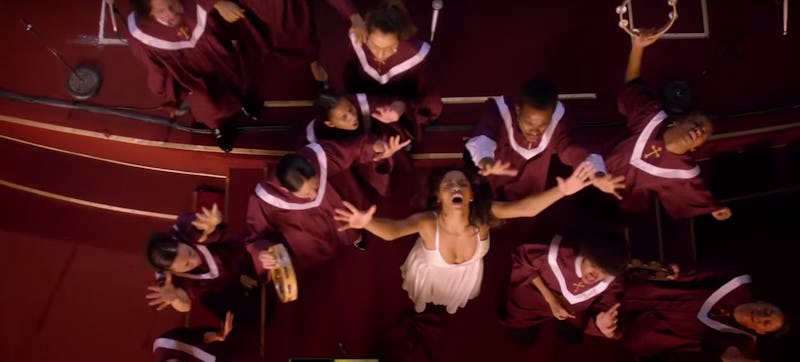 Prepare to add a healthy dose of soulful music to your marathoning sprees, because the Baz Luhrmann-created Netflix series The Get Down released a trailer that will get you even more excited than the closeness of the August 12 release date. The original music in The Get Down trailer, but I know I can't be the only one who is already wondering where exactly can one purchase it. I need this on my iPod STAT.
According to Netflix, the series tells the "mythic saga of how New York at the brink of bankruptcy gave birth to a new art form. Set in New York in 1977, this music-driven drama series chronicles the rise of hip-hop and the last days of disco — told through the lives, music, art and dance of the South Bronx kids who would change the world forever." The score of the film (and the trailer) is done by Austrian composer Elliott Wheeler, who has worked preciously with Luhrmann on Strictly Ballroom as principal composer and arranger, and also as an arranger and additional music producer on the 2013 feature The Great Gatsby.
Meanwhile, the score will also heavily feature one of the executive producers of the series, '90s rapper Nas, who just so happens to be heard on the trailer. He was apparently "this other huge creative force in the production," according to a Hot New Hiphop interview with Luhrmann. Nas wrote the narration of events, a rapping Greek chorus which will be performed by Daveed Diggs of Hamilton fame. OK, if you didn't already want to get your hands on this music, I know you do now. So, how?
Unfortunately, the music isn't available for purchase just yet. But, much like the popular music industry series Empire, it will probably be on iTunes and Spotify when the show itself actually premieres on August 12. For now, you'll just have to satisfy yourself by listening to the exultant warbling of Herizen Guardiola as Myelne Cruz, the disco-loving daughter of a (very strict) preacher man (Giancarlo Esposito), in the trailer.
Is anybody else counting down the days until August 12?
Images: Netflix (3)