The 'Moana' Voice Cast Is Fantastic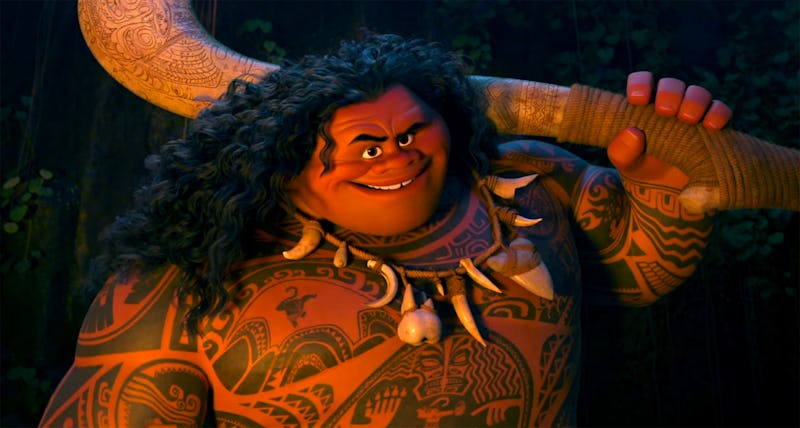 The next Disney princess movie is only a few months away from release, and it's already creating quite the buzz. Not only will Moana feature the first South Pacific princess — helping to bring some much-needed diversity to the Disney princess pool — it will also be the first Disney princess movie that does not feature a love interest for its main character. It's a film that will shake things up for Disney, and, hopefully, be a breath of fresh air for fans looking to see a film about a teenage girl who is on a quest to find herself, rather than love. Now, there's another awesome announcement from Disney that should make fans stoked for the upcoming animated film: according to Deadline, the voice cast of Moana has been announced, and it's getting us ready for what could be the most fun Disney flick in years.
On Monday, Walt Disney Animation Studios revealed the voices and character descriptions for the upcoming Moana cast, and it's very exciting stuff. Though it was previously reported that newcomer Auli'i Cravalho will voice to the titular character, whom Deadline describes as "a teenager who dreams of becoming a master wayfinder," and that Dwayne Johnson will voice half-god, half-mortal Maui, the rest of the cast — and the characters they will portray — was not yet released.
Among the cast is Alan Tudyk, a well-known voice actor whose work includes Zootopia and Big Hero 6. He will portray HeiHei, whom Deadline describes as a "village idiot" who teams up with Moana on her adventure. Rio voice actor Jemaine Clement will voice a "50-foot crab" named Tamatoa, whose arrogance stems from the fact that he doesn't want to live his life as a "bottom feeder." The most surprising addition to the cast, however, isn't a well-known voice actor at all: instead, she's better known for her time with a certain pop group. Former Pussycat Doll Nicole Scherzinger will voice Sina, Moana's playful and strong-willed mother. Scherzinger's role in the film may be a bit personal: according to WetPaint, her mother is of Hawaiian descent.
Moana seems like a very special film for Disney to add to its roster, and now that the cast is shaping up, it's giving us more reason to look forward to it.
Image: Walt Disney Animation Studios