After Controversy, He's Returning to 'Grey's'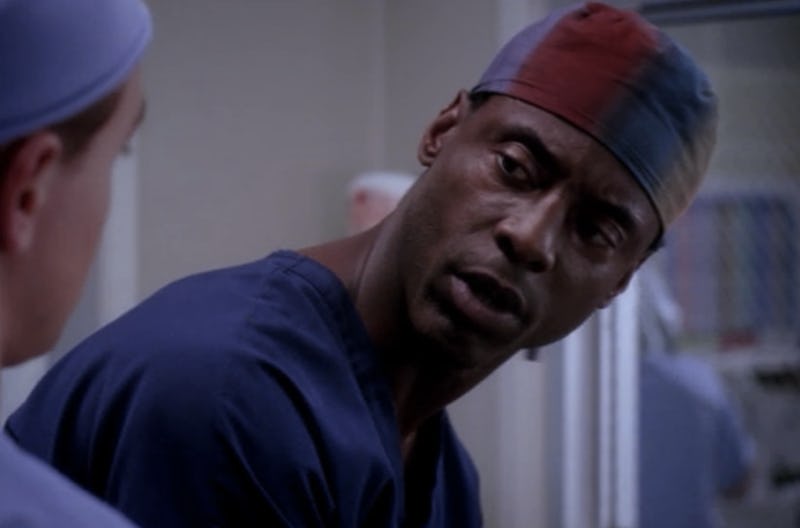 Back in the first few seasons of Grey's Anatomy, when it was still vaguely scandalous when an intern slept with an attending, to great ships of Meredith Grey and Derek Shepherd and Preston Burke and Cristina Yang ruled side by side. Things weren't always smooth sailing — this is Grey's Anatomy, after all, so the drama involved ectopic pregnancies and shootings — but engagement ensued on the latter's part. Then Preston Burke portrayer Isaiah Washington went and did something very dumb, and he and the show parted less than favorably. Burke's coming back to Grey's , though, it's just been reported, and Washington along with him.
Washington was fired in 2007 after he allegedly grabbed co-star Patrick Dempsey by the throat while calling other co-star T.R. Knight a gay slur (you know the one). In-show, this resulted in the third season finale, which found Burke leaving fiancee Cristina at the altar and broken-hearted, not just because it was the end of their relationship but because Cristina had spent the better part of that season covertly performing his surgeries for him as he recovered from his shooting injuries, resulting in him winning the prestigious Harper Avery Award and her receiving none of the credit.
Basically: His departure was messy both on- and off-screen, and it's precisely because of the impact on the on-screen storyline that he's returning — as we round out Sandra Oh/Cristina Yang's last season on the show Washington will be making an appearance in the finale for some closure. As Grey's creator and benevolent TV god Shonda Rhimes noted in a statement, "It's important to me that Cristina's journey unfolds exactly as it should. Burke is vital to that journey — he gives her story that full-circle moment we need to properly say goodbye to our beloved Cristina Yang."
Even through all the crazy — the plane crashed, the numerous shootings, etc. — this show has always been one committed to character. Washington's return was bound to raise a few eyebrows, but we can't deny it's a character moment we're dying to see.
Now let's see how fast they bring Katherine Heigl's Izzie back.
Image: ABC