10 Proven Ways To Grow Your Instagram Following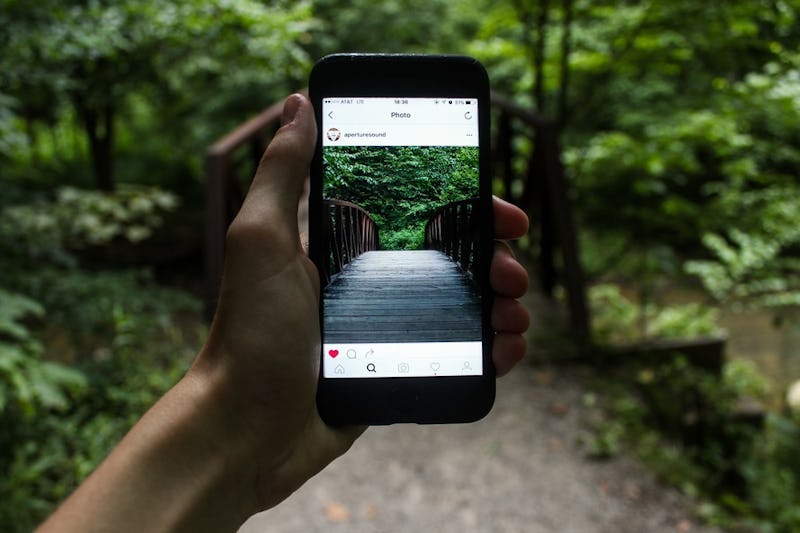 Instagram is one of the most popular social media platforms, and those with an account — professionally and/or personally — might be interested in ways to boost their accounts to the next level in terms of following. I spoke with an expert to uncover proven ways to grow your Instagram following that can be extremely helpful no matter what kind of account you are hoping to flourish. The tactics are very simple to follow, yet can have a significant positive effect on your account (and on your business, if that's what your goal is).
To get some insight, I turned to social media expert and Udemy instructor Diego (Davila) Martínez. Via email, Martínez explains some of his surefire tactics for growing a following on Instagram. As we'll discuss, some of it have to do with getting the right kinds of photos and videos — but a lot of building a following on this platform also has to with how much effort you put into engaging others (e.g., responding to comments and interacting digitally). As you are likely aware, from a professional standpoint building your following could be incredibly beneficial to you in terms of boosting sales, getting more clicks to your website and blog, building a community around your brand, and much more. Ultimately, there really is no downside to improving your following on Instagram, even if it's simply on your personal page. So, let's talk about how exactly you can begin to do so. Here are 10 proven ways to grow your Instagram following, according to an expert.
1. Keep Your Camera Nearby
You never know when a great photo opportunity is going to arise, and luckily in today's world many of us have a camera on us at all times — at least the one on our cell phones. According to Martínez, those cameras will work just fine for capturing the moments you'll want to share on your Instagram page to grow your following. "Nowadays, everybody has a camera on them all the time," Martínez explains. "The cameras of our smartphones, for example, are great tools for Instagram photographers."
2. Try To Make Your Photos As Unique As Possible
It's not just about taking any old picture, though. If you want to grow your following you should consider taking pictures that will best captivate your audience. Martínez says in order to catch the attention of your followers you'll want to be unique in what you're posting. How can you do this? Martínez says a helpful tactic may be to try taking photos using a wide-angle lens for your smartphone. This will allow you to capture more of the environment around you and make your photos different, Martínez adds.
3. Ask Your Existing Audience To Follow You On Instagram
If you're a company or small business trying to grow your Instagram presence, likely you have an existing audience base that you can encourage to follow your Instagram page. This includes any audience you've already built on other social platforms, your email list, or the customers who purchase from you. Tap these networks, Martínez suggests. Martínez cites tapping these existing audiences as one of the most powerful ways to amp up your Instagram following. What if you are simply trying to build your personal Instagram account? You can follow this same tactic — write a post on your Twitter or Facebook, for example, asking your followers there to check out your Instagram page.
4. Try The "Tag A Friend" Tactic
"Use the 'tag a friend' strategy, asking your followers to tag a friend in one specific post," Martínez recommends. So, let's say you're a women's boutique trying to grow your audience. This might mean you post a photo to Instagram of a new arrival to the store and encourage your followers to tag a friend who would love the item.
5. Post To Instagram Frequently
According to Martínez, "…the frequency in which you post can help you to exponentially grow the number of followers you have on Instagram." How often should you be posting? Martinez recommends posting every day, if possible.
6. Respond To & Interact With Your Followers
If someone comments on one of your photos, be sure to respond and interact with them if you're looking to grow your following. Martínez says this is a great way to strengthen the relationship with followers and increase engagement by encouraging them to continue commenting again and again.
7. Mix In Some Videos
Martínez also recommends filling your Instagram feed with a mixture of photos and videos to give your page some variety. "People love variety, and Instagram is where they find that," Martínez explains. Martínez says he's particularly a fan of videos on Instagram, as they're a great way to get more personal with followers.
8. Download An App To Help
I asked Martínez for his thoughts on which app is the most helpful in growing an Instagram following, and he says he is especially fond on WordSwag — an app that allows you to add fonts, filters, and quotes to your photos. "In my experience, sharing photos with great quotes that relate to your audience's interest is one of the best ways to exponentially grow your Instagram and get more likes and engagement with every post," Martínez says.
9. Pick The Right Hashtags
"Hashtags are essential because they are the main way people search on Instagram," Martínez explains. "I usually create the hashtags for my posts by making a list of all the topics that my followers could use to find that post, and I use those topics as hashtags." Martínez adds that what you want to really do is put yourself in the shoes of those who you'd want to follow you to determine what hashtags they'll likely be searching.
10. Be Consistent & Committed
Ultimately, growing a following on Instagram requires commitment. "…what always works to grow your Instagram audience is consistency, and commitment," Martínez explains. "You just need to post every day, interact with your followers by responding their comments and ask them to share your post. I think these three steps will work for every niche and every audience."
The thought of building an Instagram following can seem grueling, but it certainly does not have to be. By using some of the expert-advised tips we discussed above, you can quickly and easily start to see your following increasing in no time.