See The Entire NikkieTutorials X Too Faced Collab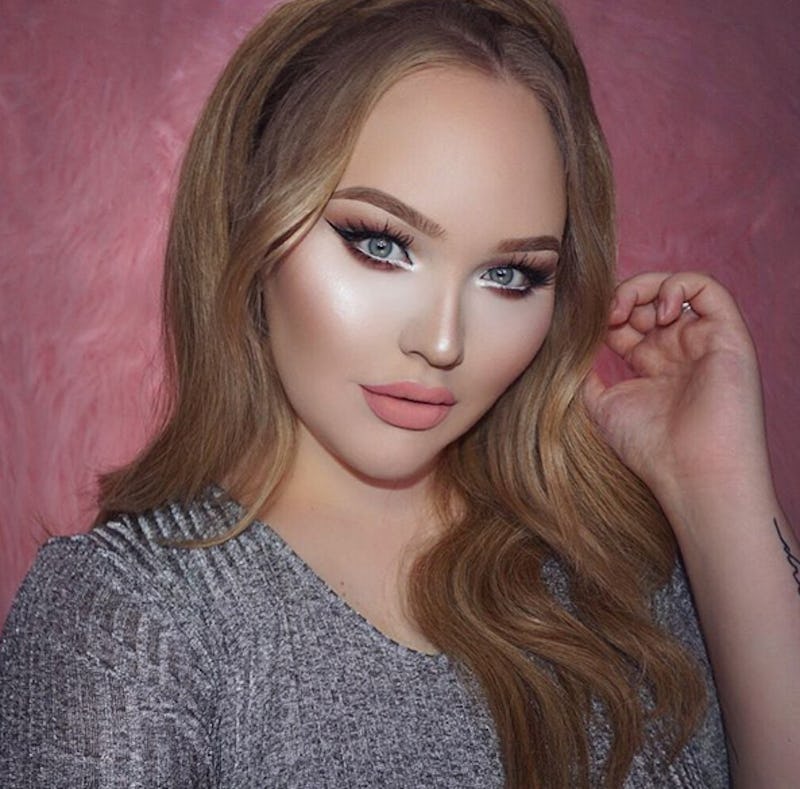 The collab you've been waiting for is almost here. NikkieTutorials teamed with Too Faced, as I'm sure you're well aware of after all of the teasing they've been doing online. But, they've finally announced that the collection will be available to shop on August 15. Get ready to see the entire NikkieTutoirals X Too Faced collab up close and personal, too, because the beauty vlogger's released a video tutorial revealing the line! Is this your lucky day or what?
The Power Of Makeup collection contains a palette (filled with shadows, blushes, a bronzer and a highlighter) a Sketch Marker eye liner, an eye shadow primer, a glitter pot and a very cool purple version of the brand's Better Than Sex Mascara. If you think that sounds like a lot packed into one collection, you haven't seen anything yet. Not only are you getting a ton of products in this collaboration, you're also getting quite a variety of shades. There's everything from light shadows that will make your eyes pop to deeply pigmented bold colors. And of course, glitter!
NikkieTutorials definitely thought of everything when creating this line. Making this $56 purchase on August 15 is sure to be the best thing you've ever done, and this video (and the incredible swatches!) you're about to see will definitely prove it.
There's no way you won't absolutely love a collection that can give you bold eye makeup like this.
Just look at all of that fantastic shimmer!
So much goodness packed into one collection? NikkieTutorials and Too Faced, you shouldn't have! But, I'm so glad you did.
Here, see NikkieTutorials show off swatches, give insight into the names behind these shades and basically just gush about her latest collaboration. I can't blame her one bit for her excitement, because honestly, I can hardly contain my own.
Images: nikkietutorials/Instagram (1); YouTube (1)