Jordan Rodgers' New Job May Keep Him On TV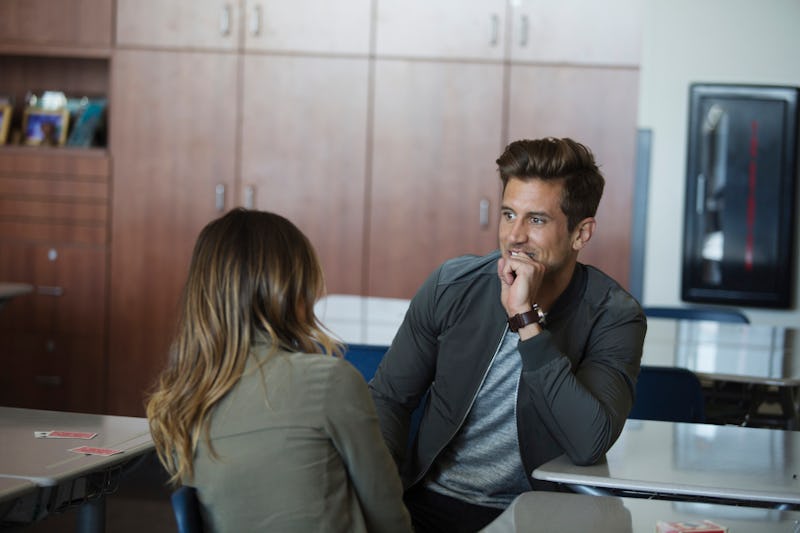 All season long on The Bachelorette, the contestants have taken jabs at Jordan Rodgers and his former NFL career just about every chance they got. Not cool, but can you blame them for being a little jealous? He has a lot of hair and he used to play pro football. But these days, his life is looking a little different, and so is his job — even though he's still immersed in the world of sports. But on the show, he hasn't shared too many of the particulars, so if you're wondering what Jordan Rodgers' sportscasting job is, you're not alone.
Recently — as in, June 2016 recently — Jordan reportedly scored a new gig, although the details have yet to be released. And to Jordan's credit, he's very humbly avoided talking about his new job himself. Instead, the announcement came from sports analyst Clay Travis, who tweeted to congratulate Jordan on whatever it is that he's doing now with the SEC Network. Again, Jordan has not confirmed anything about this new role.
Now, we can make a few guesses about what it might entail. Since it's TV, he could be either hosting a show or commentating on one, which wouldn't be surprising at all now that Jordan has plenty of practice being in front of the camera on The Bachelorette.
Hopefully, Jordan will share what he's up to soon — and if not, we'll find out eventually if he shows up on TV. If he's the one JoJo chooses, I'm sure she's thrilled about this news, too, since she seemed to be looking for stability from him when they talked about the future during the fantasy suite dates.
Good luck, Jordan! It'll be interesting to potentially see him on another show, sans roses.
Image: Carl Costras/ABC