12 Quotes To Share With Your Best Friend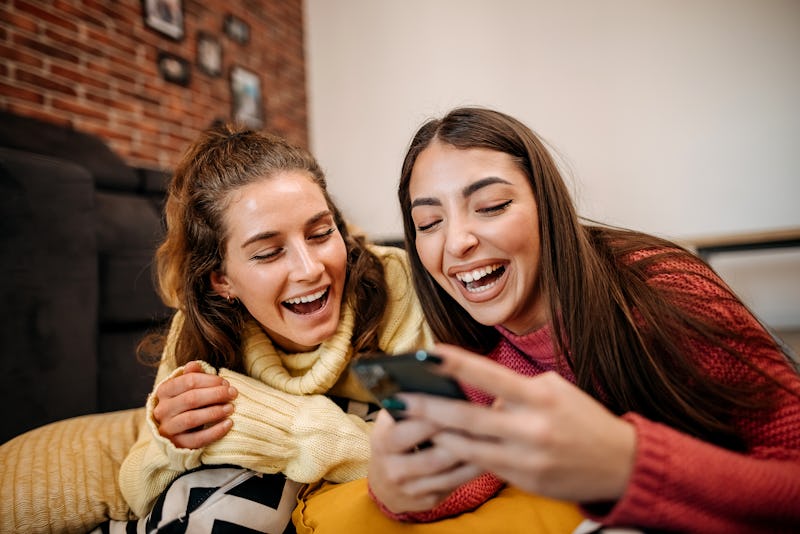 enigma_images/E+/Getty Images
You share everything with your best friend, so why not include these beautiful quotations in the mix? These 12 International Day of Friendship quotes to share with your best friend are some of the loveliest that I have ever read. They capture exactly what it means to be a best friend, and they do it in a way that's elegant and full of power.
There are friends, and then there are best friends. The latter is something that is utterly hard to replace. A best friend is not made overnight. A true best friend relationship takes time, love, commitment, and loyalty. That's why they are such prized relationships, and why you should make sure that you cherish each and every one of yours forever.
International Day of Friendship is all about letting your besties know how much happiness and comfort they bring to your life. You really should let them know every single day, but if nothing else, this Saturday will help you get the job done. Take a scroll through these quotes, and begin sharing them with your loved ones. Whether it's in a card, over the phone, via a text message, or on Facebook, you can't go wrong.
1. "True friendship comes when the silence between two people is comfortable." — David Tyson
2. "In everyone's life, at some time, our inner fire goes out. It is then burst into flame by an encounter with another human being. We should all be thankful for those people who rekindle the inner spirit." — Albert Schweitzer
3. "Growing apart doesn't change the fact that for a long time we grew side by side; our roots will always be tangled. I'm glad for that." — Ally Condie
4. "Rare as is true love, true friendship is rarer." — Jean de La Fontaine
5. "Each friend represents a world in us, a world possibly not born until they arrive, and it is only by this meeting that a new world is born." — Anais Nin
6. "A true friend is someone who thinks that you are a good egg even though he knows that you are slightly cracked." — Bernard Meltzer
7. "One loyal friend is worth 10 thousand relatives." — Euripides
8. "A friend is a person with whom I may be sincere. Before him I may think aloud. I am arrived at last in the presence of a man so real and equal, that I may drop even those undermost garments of dissimulation, courtesy, and second thought, which men never put off, and may deal with him with the simplicity and wholeness with which one chemical atom meets another." — Ralph Waldo Emerson
9. "Walking with a friend in the dark is better than walking alone in the light." — Helen Keller
10. "There is nothing on this earth more to be prized than true friendship." — Thomas Aquinas
11. "When we honestly ask ourselves which person in our lives means the most to us, we often find that it is those who, instead of giving advice, solutions, or cures, have chosen rather to share our pain and touch our wounds with a warm and tender hand." — Henri Nouwen
12. "Our most intimate friend is not he to whom we show the worst, but the best of our nature." — Nathaniel Hawthorne
Image: enigma_images/E+/Getty Images; Giphy