The 2016 Man Booker Prize Longlist Is Here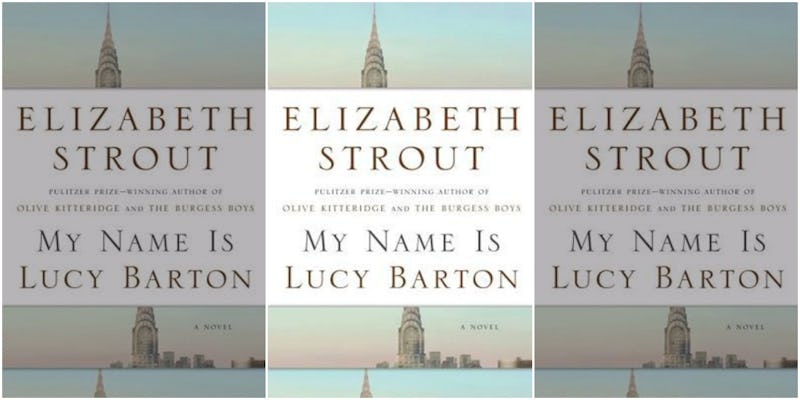 On Wednesday, Man Booker Prize judges released the 2016 Man Booker Prize longlist — just in time to fill your remaining days of summer with a whole lot of reading. And, you're welcome. While this year's list of prospective Man Booker Prize winners isn't quite as diverse as it was last year — largely featuring writers from the United States and the United Kingdom, plus one Canadian, and one South African writer — the list of 13 is split almost evenly between women (six in all) and men (totaling at seven.) Plus, ranked alongside a two-time winner of the Man Booker Prize and one-time recipient of the Nobel Prize in Literature, J.M. Coetzee, are a whopping five debut novelists — which is always exciting, for readers and writers alike.
Awarded each year for best original English-language novel published in the UK, the Man Booker Prize is considered one of the most prestigious literary awards for writers working in English. Previous winners include Salman Rushdie for Midnight's Children, Margaret Atwood for The Blind Assassin, Yann Martel for Life of Pi, and most recently Jamaican writer Marlon James for A Brief History of Seven Killings, who was awarded the prize just last year. Now, not every book on the list is available quite yet (the much-anticipated Coetzee title, The Schooldays of Jesus, for example, won't be published until late September) but there are still plenty of already-released books on the list to get you started.
Wondering which novels ultimately made the cut in 2016? In no particular order, here are the 13 novels on the 2016 Man Booker Prize longlist. Enjoy!
Traversing tumultuous terrain from a Los Angeles ghetto all the way to the Supreme Court, U.S. author Paul Beatty's The Sellout takes a satirical look at racial tensions in America, as experienced by a narrator who is attempting to reintroduce segregation to the United States in the wake of his father's — a police officer — murder. And there's humor, if you can believe it.
Two-time Man Booker prizewinner and South African writer J.M. Coetzee has made the longlist again, this time for the sequel to his 2013 The Childhood of Jesus. The Schooldays of Jesus reintroduces readers to David — a young boy who has been taken far away from his birthplace and is being raised by two strangers. In this sequel David has just turned seven, and is starting school, where he will continue to question his life with ever-increasing depth.
U.K. author A.L. Kennedy's Serious Sweet takes readers into the world of 59-year-old Jon Sigurdsson, a "man of conscious" who is discontent with his job working for a corrupt and criminal government and 45-year-old "bankrupt accountant" Meg Williams. Told over the span of just one day, Serious Sweet follows Jon as he can't help himself from leaking government secrets and falls evermore in love with Meg.
4. Hot Milk by Deborah Levy
Another novel by a U.K. writer, Deborah Levy's Hot Milk tells the story of Sofia, a young anthropologist who has dedicated her life to finding a solution for her mother, Rose's, bizarre illness. This search takes both mother and daughter to Spain, where the seek out the help of an unconventional physician named Dr. Gomez — who may or may not be doing more harm than help.
U.K. writer Graeme Macrae Burnet's true-life-inspired crime thriller, His Bloody Project, might be the most unexpected title to make the Man Booker Prize longlist, but it's there for good reason. While researching his own family history, Macrae Burnet stumbled upon the story of a 17-year-old who committed a triple murder, and kept detailed journal entries about it. This book is a fictional account of that journal.
The North Water, by U.K. writer Ian McGuire, tells the story of Henry Drax, a harpooner on a whaling vessel headed to the arctic circle; and Patrick Sumner, an ex-army surgeon who boarded the ship hoping to escape the past that ruined both his career and his life. Unfortunately, Drax is the last person to help him do that, and as the waters around them get colder, tension on board rises.
7. Hystopia by David Means
Taking readers back to the 1970s, and a Vietnam War-era America, U.K. debut novelist David Means's Hystopia is written from the point of view of 22-year-old Eugene Allen, a veteran who is writing a dystopian novel of his own — one that reimagines America as a country wracked with as much violence as the battlegrounds Allen just returned from.
8. The Many by Wyl Menmuir
U.K. writer Wyl Menmuir introduces readers to Timothy Bucchanan, a man who has just purchased an abandoned house for himself and his wife in an isolated, coastal village. Sounds idyllic, right? Not so much, as Bucchanan discovers — wracked with nightmares, surrounded by an ocean contaminated with pollution, and disturbed by the mysterious death of a local, there's more to this village than meets the eye.
9. Eileen by Ottessa Moshfegh
Taking readers back to 1960s Boston, U.S. writer Ottessa Moshfegh writes of a young woman named Eileen, who works as a secretary in a juvenile detention facility for boys outside the city, and suddenly finds herself pulled into a very strange and unexpected crime of her own.
U.S. author Virginia Reeves takes readers to the turn of the century in Work Like Any Other. In the novel, electrician Roscoe T. Martin is a man on the brink of a mid-life crisis, who assuages his longings by stealing electricity from the state. It all seems innocent at first — until a young man working for the power company is killed by Martin's illegal electrical lines, sending his life into an even greater tailspin.
In U.S. writer Elizabeth Strout's novel, My Name Is Lucy Barton, main character Lucy Barton hasn't spoken to her mother in years. But now, as she endures an extra-long recovery from what was supposed to be a simple medical procedure, her mother appears at her bedside. As the two reconnect over simple hometown tales and community gossip, Lucy begins to realize that the distance between her and her mother has affected more than just their relationship.
U.K. writer David Szalay introduces readers to nine different men, living in nine different places all over the world, and all at different stages of their lives, in his novel All That Man Is. An encompassing portrait of what it means to be a man in and around the world today, this collection of linked narratives is filled with love, and loss, and lots of growing pains.
In Do Not Say We Have Nothing, Canadian writer Madeleine Thien explores China during and after the Tiananmen Square protests of 1989. Taking readers through two generations of an extended family — the generation who lived through Mao's Cultural Revolution, and the generation who grew into the Tiananmen Square protesters, this novel is equal parts large-hearted and political, and speaks to the state of the world today.