Snooki Has A Music Video Now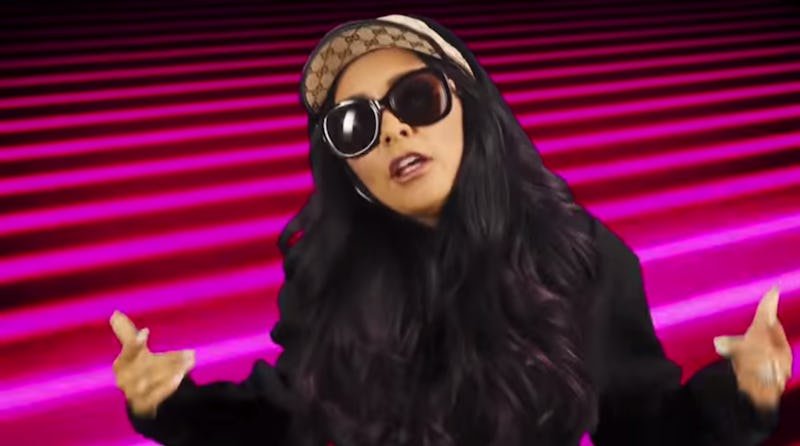 Step aside Nicki Minaj, because there's a new rapper in town. On Wednesday, former Jersey Shore star Nicole Polizzi aka Snooki released a music video titled "Yung Mommy." By the way, if you no longer wish to refer to her as Snooki, feel free to call her by her rapper name, Young Mommy. As for the music video, well, it's definitely a lot to take in. She even declares in the video, "You're not ready for this one." Seriously, you aren't, but it's also definitely everything Jersey Shore fans would imagine it'd be.
Leave it to Snooki to release a song and a music video about her life now as a wife and mother of two. She's definitely changed since her party days on MTV, which is reflected in the lyrics. The best part of "Yung Mommy" is that Snooki doesn't want anyone to take it too seriously or get worked up over it. It's all for fun. "Don't take it too seriously — it's just meant to be fun and funny, so I hope you enjoy it!" she wrote in the music video description on YouTube.
The 28-year-old reality star even took to Instagram to promote her "rap career" and joked,
Here it is. My first music video. I've decided to be an ass and record a song about my life and being a mom and shoot this fun and hysterical music video to go along with it. I hope I win a Grammy for this one. YOUNG MOMMY, OUT.
You have to love her for not taking life too seriously and enjoying every moment of it with a laugh and a smile. With that, let me highlight some of the top moments from "Yung Mommy" that I know Jersey Fans will enjoy immensely.
When Jersey Shore Snooki Shows Up
Let the party begin.
When There's More Old School Snooki
Wait, is this just a new episode?
When She Makes It Rain
That's about right.
When She's Covered In Toilet Paper
So Snooki.
When It's Raining Red Solo Cups
Yeah, that happens.
When She Raps About Breastfeeding
Get it, Snooki.
When She Fist Pumps
Not really a full fist pump, but still.
Now enjoy Snooki's video for yourself.
Images: Nicole "Snooki" Polizzi (8)/YouTube