Where To Shop The e.l.f. Holiday Sets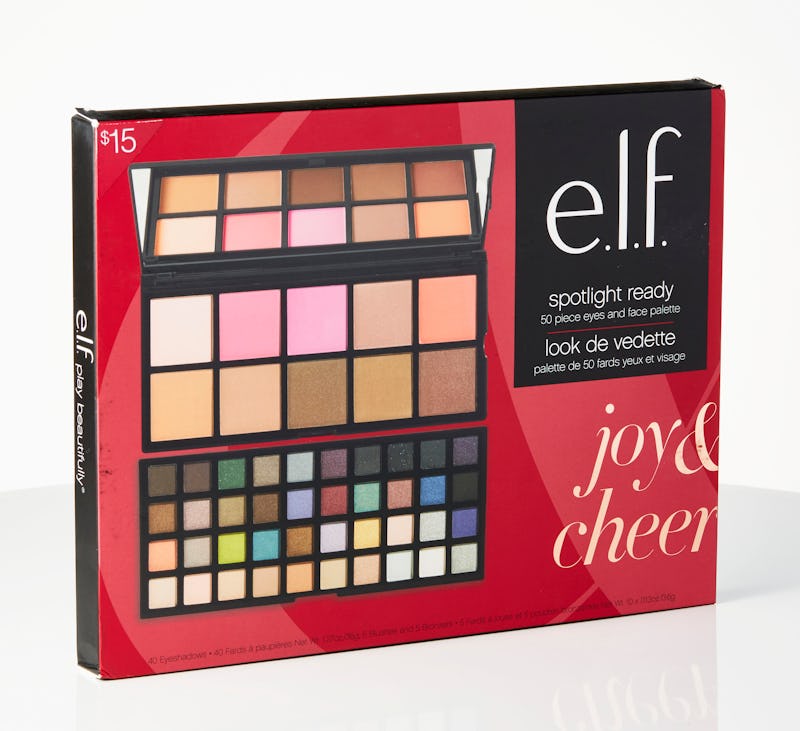 It may still be the peak of Summer, but in the beauty world, it's already the holiday season, and with that comes the anticipation of brand new makeup launches. e.l.f. cosmetics is releasing a whole slew of holiday kits that will totally make you excited for the snowy season again. So now that you know about these fabulous new products, you are probably wondering — where can you buy the e.l.f. 2016 Holiday sets? I've got you covered with the details.
The makeup brand is dropping 22 kits that span across eyes, lips, face, and nails, because they really are the gift that keeps on giving. Each set has a unique title and serves a specific purpose, such as the "Get Glowing" kit, which is packed with highlighters, brushes, and shimmer to help you nail that perfect luminous glow. Then there is the "Endless Eyes" set, comprised of 100 eyeshadows (yes, you read that correctly), for all the colorful combinations your heart desires. Sounds pretty awesome, huh?
So where can you scoop these gift-worthy kits? There are a few options. All 22 sets will be available for purchase at elfcosmetics.com in October 2016. In addition to that, the sets will be sold at Target and at Walmart along with some exclusive kits available in-store only. Basically, e.l.f. has got your entire wish list covered.
Check out some of the most noteworthy kits coming this Holiday season.
Endless Eyes, $15, elfcosmetics.com
With 100 different colors in your arsenal, you'll never have to buy eyeshadow again.
Little Brow Book, $10, elfcosmetics.com
#OnFleekBrown are just one little kit away.
Radiant Eyes, $5, elfcosmetics.com
Sparkly jewel-toned liners are all you need for an awesome holiday party look.
Lip Parade, $5, elfcosmetics.com
Because you can never have too many lip balms.
Desk To Dinner, $5, elfcosmetics.com
These gorgeous eyeshadow splits are meant to help you seamlessly transition from your desk to drinks in a flash.
Luxe Brush Collection, $20, elfcosmetics.com
Every brush you've ever needed, all in one box.
Spotlight Ready, $15, elfcosmetics.com
Not only does this set have a plethora of colorful shadows, but it also provides you with tons of blushes and bronzers.
Images: elf cosmetics (7)