Jouer's Skinny Dip Lip Topper Is Here To Stay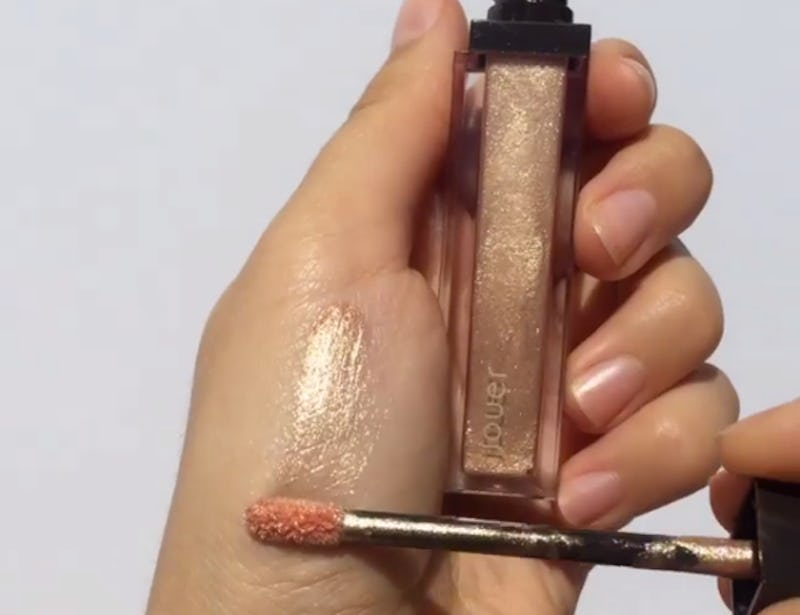 Stop what you're doing, because there's some huge makeup news coming your way. Remember that shiny golden liquid lipstick from Jouer's Mermaid Collection? Well, the Skinny Dip Lip Topper is now a permanent product on the makeup company's site. That means that you can instantly make any lip color shiny all year long, which is great considering the metallic lipped trend looks like it's here to stay.
Jouer had a ton of awesome products in their Mermaid Collection. Each lip and eye color was absolutely gorgeous, but the Skinny Dip Lip Topper was the real standout. Let me break it down for you really quickly. Basically the product is liquid gold mean for your lips. While you could apply it all on it's own, it was designed by the company to instantly make any lip color metallic. It's genius really, especially with the metallic trend being as popular as it is.
People loved this summer lip product so much that Jouer has announced that it's officially a part of the permanent collection. That's the power of makeup, baby! The company made a surprise announcement on their Instagram and then restocked it on their site the same week. So if you missed the chance to get your hands on it the first time around, this is your moment.
What makes this product so unique is how versatile it is. You can just as easily wear it with feminine and flirty colors as you can bold lip hues. Heck, beauty vlogger KathleenLights even put it overtop of black lipstick and it looked great.
Bottom line: For just $16, you can add some shine to any lipstick that you already own. Skinny Dip Lip Topper is definitely a good weapon to have in your beauty collection. It's the must-have product that you never knew you needed.
The shiny lip color might officially be a part of the permanent collection, but I still wouldn't wait too long to get your hands on the lip product.
Images: jouercosmetics/Instagram (1)