Why JoJo Chose Her Man On 'The Bachelorette'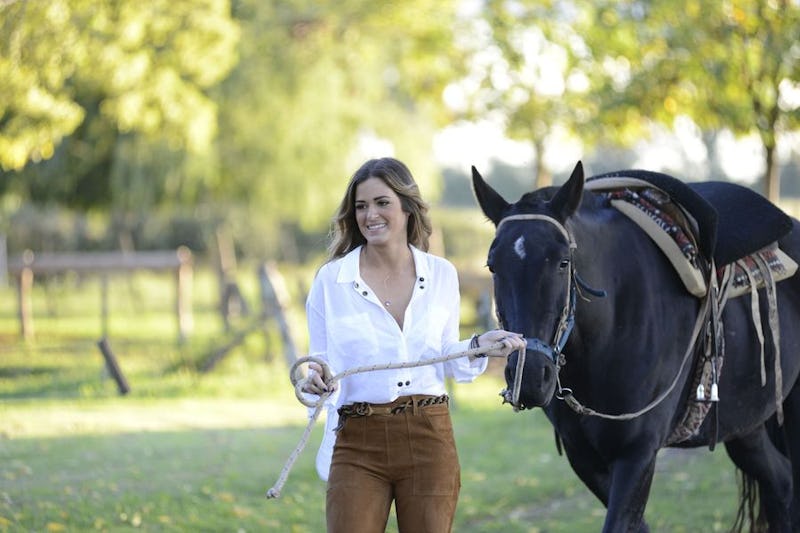 It's been a long journey, but JoJo Fletcher has finally made a decision on The Bachelorette. She made it down to the wire with Jordan Rodgers and Robby Hayes, and on a beautiful beach in Thailand, she accepted a proposal from Jordan, making him the winner of The Bachelorette. Sorry, Robby! Time to get packing home. We know that Jordan and JoJo are in love (I guess) and all that, but why did JoJo choose Jordan Rodgers on The Bachelorette ?
Jordan and JoJo's chemistry was apparent from the first night — these two were smooching all over the Bachelorette mansion when they were pack in California, and their relationship ramped up as the travel increased. I think JoJo was into Robby and all of the things he was saying to her (he wants a family, he pictures a life with her, he was the first to tell her he loved her, etc.), but when push came to shove, her electricity and intense bond with Jordan was what came first. You just can't shake those kinds of deep feelings, especially when they come on so hard and so fast. JoJo feels that Jordan is her meant-to-be.
It was hard for JoJo to say goodbye to Robby, but deep down, she knew that Jordan was the one for her. She said before Jordan proposed that she was "crazy in love" with him and that she wanted to start a life with him and be together forever. Jordan said he wanted to be with JoJo because he made her believe that there wasn't one way to fall in love, and she's his best friend and he'll "choose her over and over and over again." When JoJo presented that last rose to Jordan, they were both shaking! Say what you will about Jordan and JoJo, but these two were destined from the start, and JoJo knew it.
Images: ABC