JoJo's Sister Is A Mystery On 'The Bachelorette'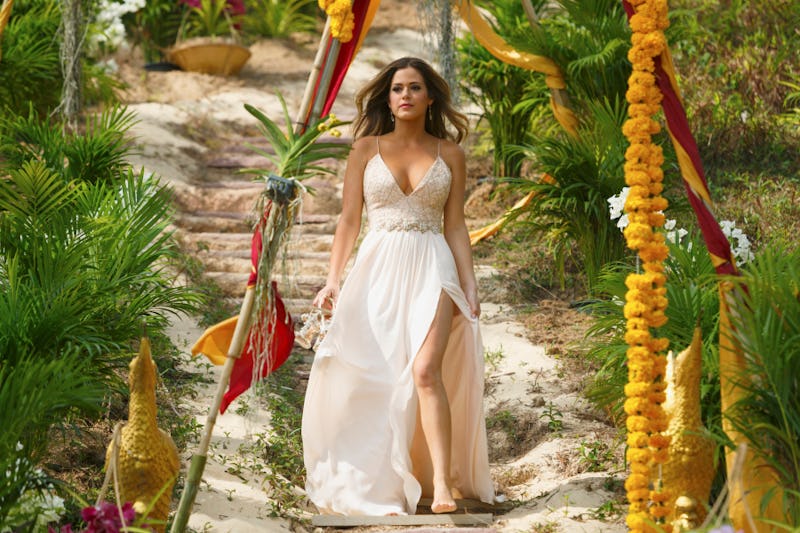 Considering JoJo has now been a prominent figure on both The Bachelor and The Bachelorette, we've also gotten to know the main members of her family fairly well thanks to their occasional appearances. But one person has remained mostly in the background throughout all of that time: JoJo's sister. So who is JoJo's sister, Rachel Fletcher on The Bachelorette? Because as of now, we really don't know all that much about her, especially when compared to her brothers, Ben and Martin. But, of course, that's nothing a little digging couldn't solve.
According to Rachel's Facebook page, she is currently a Registered Nurse at Texas Children's Hospital and recently started grad school earlier this year at the University of Texas Health Science Center in Houston in order to become a nurse practitioner. So she's a very hard working and driven individual. Aside from that, there isn't too much more that we know about her, which I guess makes sense, considering the focus was supposed to be primarily on JoJo. But I would've been curious to hear her insight into who she thinks her sister should end up with.
Rachel's Instagram account is set to private, so I'm unable to get a better picture of what her life is like. But given how amazing the rest of JoJo's family is (looking at you, especially, JoJo's mom!), I think she's definitely of that same caliber. Really, it would just be great if this entire Fletcher family could get their very own spin-off show. So let's make that happen, ABC. OK, thanks, bye.
Image: Matt Klitscher/ABC