'Bachelor' Nation Has Opinions About JoJo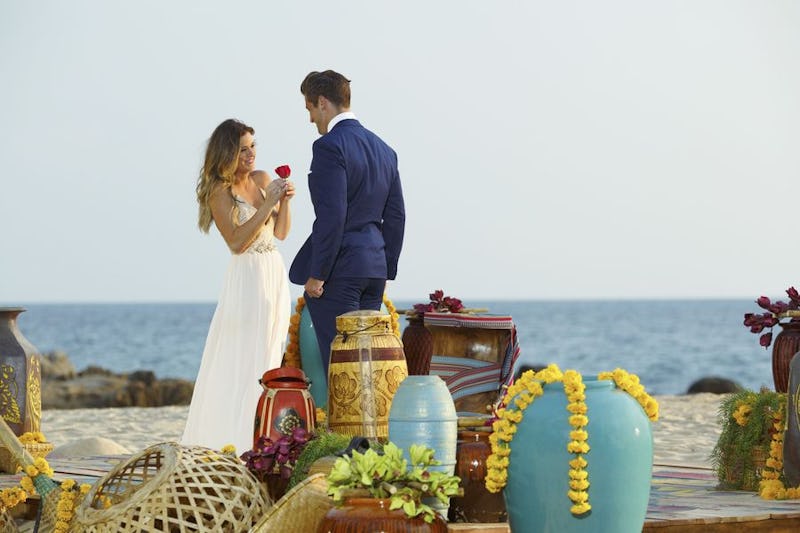 Watching The Bachelorette is fun, but the best part is sitting along other Bachelor Nation fans and interacting with them on social media. Twitter is the best place for Bachelorette fun — everyone has an opinion, and did I mention that Bachelor Nation fans are probably the funniest people on the Internet? Of course, there were many opinions about this season of The Bachelorette, and following the finale, Bachelor Nation jumped on Twitter to share their views on Jordan, Robby, JoJo, and even JoJo's engagement ring.
If you missed it, JoJo's season of The Bachelorette ended with a proposal from Jordan Rodgers, and he and JoJo couldn't stop saying "I love you" over and over again. I guess that's to be expected, since it's the first time that they were really supposed to say it to each other. Robby left right before that in a limo, sulking and staring off into space, imagining a life with JoJo that never will be. We went from adorable proposal to seeing Robby and JoJo interact for the first time since that day on After The Final Rose, and The Bachelorette fans came out in full force on Twitter to share their views — let's see what they're saying.
Some People Were Happy...
Others Were Just Obsessed With The Ring...
And The Rest Were Wondering About Robby's Teeth...
No matter what the opinion, it's obvious that Bachelor Nation has plenty of them — keep sharing them, you guys! I love to read them (and respond with my own!).
Images: Matt Klitscher/ABC