Zimmerman Verdict Sparks Protests and Possibility of Civil Lawsuits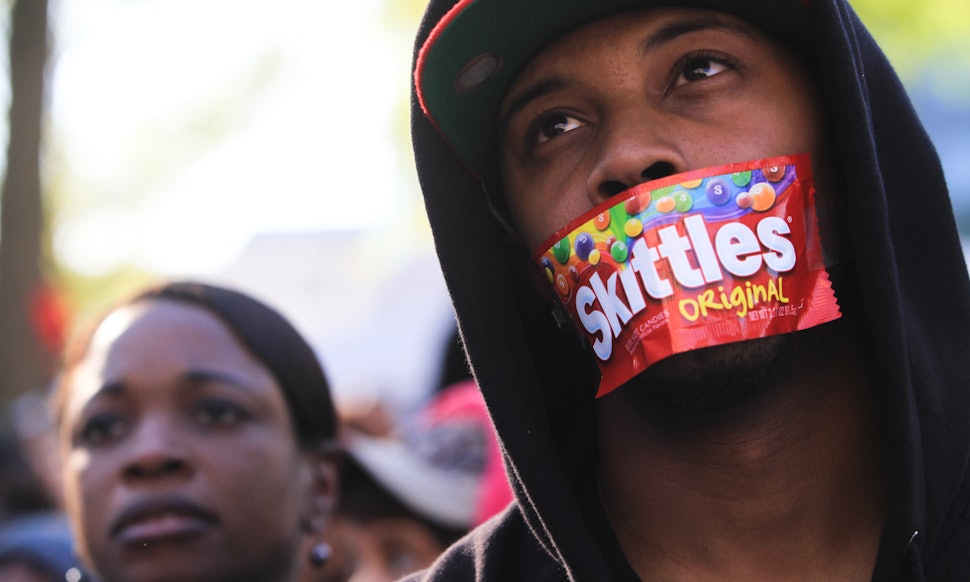 Jessica McGowan/Getty Images News/Getty Images
Two White House petitions started on Sunday are calling for a civil rights case against the recently acquitted George Zimmerman. The petitions have already gathered nearly 14,000 signatures by Monday morning, as protests erupted this weekend across the country.
The petitions call for the U.S. Department of Justice and Attorney General Eric Holder to bring federal charges against Zimmerman in the fatal shooting of Trayvon Martin.
As of 7 AM Monday, one of the petitions already had over 13,000 signatures, while the other had over a thousand. The signatures need to reach 100,000 by August 13 of this year in order for the White House to respond.
The National Association for the Advancement of Colored People also started an online petition Sunday, calling for the Justice department to prosecute Zimmerman for hate crimes.
Interestingly, according to a Department of Justice spokesperson, the Justice Department is still in the process of reviewing the case.
"Experienced federal prosecutors will determine whether the evidence reveals a prosecutable violation of any of the limited federal criminal civil rights statutes within our jurisdiction, and whether federal prosecution is appropriate in accordance with the Department's policy governing successive federal prosecution following a state trial," a spokeswoman for the DOJ said.
On Monday, Attorney General Eric Holder added that the death of Trayvon Martin was a "tragic, unnecessary shooting" adding that he wants "to assure you" that the Justice Department will continue to act in a manner that is consistent with the facts and the law."
President Obama also issued a statement on Sunday saying "I know this case has elicited strong passions. And in the wake of the verdict, I know those passions may be running even higher. But we are a nation of laws, and a jury has spoken." The president asked "every American to respect the call for calm reflection from two parents who lost their young son," and said "we should ask ourselves if we're doing all we can to widen the circle of compassion and understanding in our own communities."
Meanwhile according to the Martin family lawyer, the Martins are also looking at filing a lawsuit outside Florida, where the original trial took place.
Meanwhile, demonstrations and marches broke out across the U.S. to protest the verdict.
In L.A., people blocked traffic on the eastbound 10 Freeway and around 80 protesters rallied at the CNN building, leading to several arrests as the police tried to disperse the crowds.
Over on the East Coast, 1,000 protesters staged a sit-in at Times Square, while thousands of others marched from Union Square to Times Square.
Demonstrations were also held in Boston and in several cities in California, where people expressed frustration and rage over the acquittal.
The director of criminal justice at the NAACP has said that a civil rights case would avoid double jeopardy, since Zimmerman would be prosecuted by the U.S. under federal law, while he was acquitted under state law.