Your Wardrobe's About To Get Lit With Kimoji Merch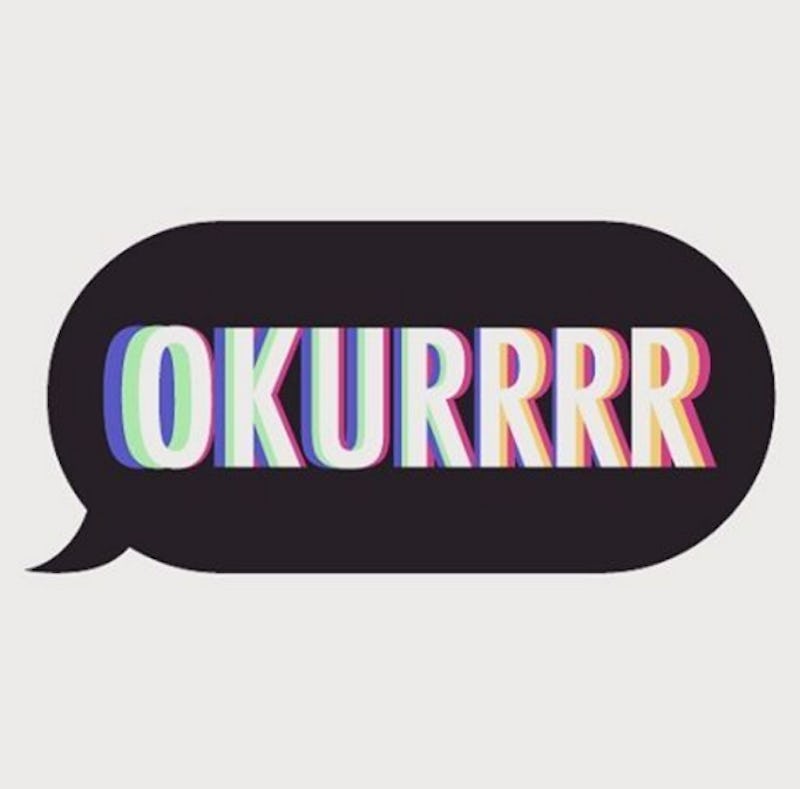 Kim Kardashian never ceases to amaze me with all the projects she's able to juggle. Most recently, she came out with a set of personalized emojis, then she found a way to turn that into real-life gear. Now, she's announced that even more Kimoji merch is on its way, and the photos of the Kimoji slide sandals in particular will get you super excited for what this entrepreneur in store for us.
She gave a sneak peek of all of the next installment of Kimoji merchandise on Snapchat, and the standout items were these slide sandals emblazoned with the word bubble Kimojis. If you're not familiar, these word bubbles say things like "Lit" and "Thot," so basically, they're the coolest thing to happen to footwear.
Her snap also revealed baseball hats, T-shirts, socks, stickers and so much more stuff to add to the phone cases and wrapping paper already in the collection. She hasn't released any details about when this merch will become available to shop, but she did say it'll be "coming soon." And after just a tiny glimpse, I already know that it can't come soon enough. Take a look at all of the latest and greatest Kimoji items and get ready for Kim K to give your wardrobe an upgrade.
Get a quick glimpse at all of the Kimoji goodness.
But, I couldn't stop there. I had to get a closer look at each of these items. These slides are so sick!
These examples have the "Turbo" and "Thot" Kimojis printed on them.
Baseball hats and stickers are coming, too. YAS!
They'll be t-shirts and socks in the mix also. I just can't get enough of this.
Besides, all of this clothing is going to go so well with the Kimoji phone case (because you know you already have it!).
I certainly can't wait to be decked out in Kimoji items. When it comes to wearing emojis IRL, nobody's running things quite as well as Kim K. And I think she's made that quite clear, OKURRR?
Images: kimkardashian/Instagram (1); KimKardashian/Snapchat (4)