This Could Mean 'BiP's Grant & Lace Are Together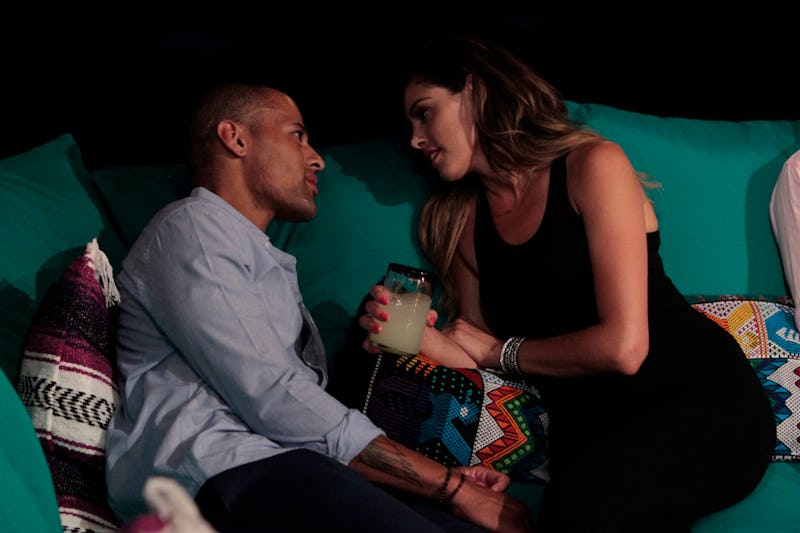 Not even an entire day has passed since the premiere of Bachelor in Paradise, and already, the spoilers are showing up everywhere. In fact, two days before the show premiere, two of this season's contestants, Grant and Lace, were spotted hanging out in Denver — a major no-no in the Bachelor world. With all contestants required to lay low and keep to themselves until the entire season has aired, this random sighting had me wondering if that means that Grant and Lace get together on Bachelor In Paradise.
Warning for you purists out there: MAJOR SPOILERS AHEAD. Because even though nothing has been confirmed by ABC or the contestants, the fact that these two were spotted outside an apartment complex close to where Lace lives in Denver, Colorado has me speculating that the two got together on the show and maybe even stayed together afterward.
The fact that they're popping up together near their home towns definitely could be a big sign that these two make it through this season of Bachelor in Paradise unscathed, but we all know the truth won't come out until the entire thing airs. Until then, with TMZ's report that Grant flew to Denver to visit his now fiancé, things are looking pretty good that these two end up spending a decent amount of time together in Paradise.
And thank god for it. After a rough season for Grant on The Bachelorette and a really rough night one for Lace in Paradise — the former Bachelor contestant had a steamy night with Chad that turned terrifying when he started calling her and the other women there derogatory names — these two definitely deserve happiness.
Here's hoping that they're one of the few couples in Bachelor history to find and keep it during and after the show.
Image: ABC