See The Cover For Eloisa James' New Book!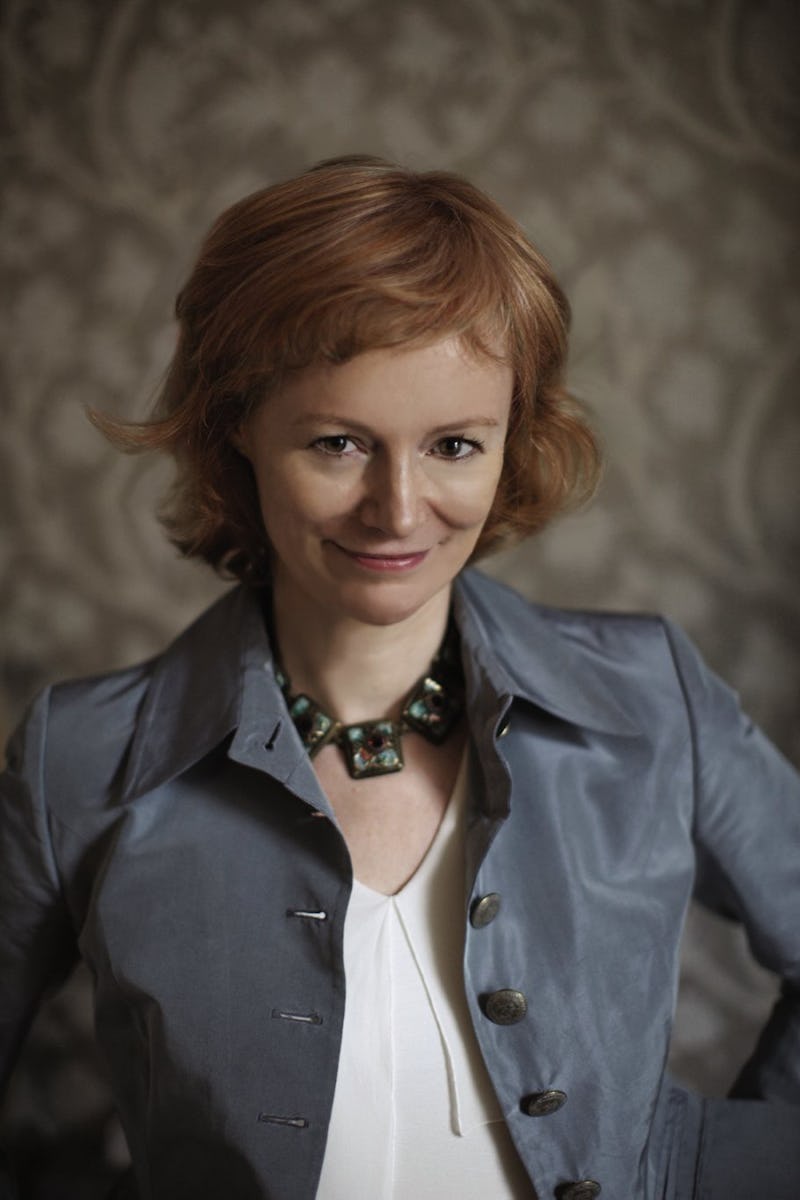 Here's another reason to count your blessings, romance readers: New York Times bestselling author Eloisa James has another historical romance coming next year, and it sounds like the juiciest addition yet to her Desperate Duchesses by the Numbers series. Seven Minutes In Heaven will be available wherever books are sold on Jan. 31, 2017 from Avon Books, and Bustle has an exclusive first look at the gorgeous cover.
The acclaimed romance novelist — who doubles as a Shakespearean professor (#goals) — often finds inspiration for her novels in childhood traditions. In her beloved Fairy Tales series, she gave the demure princess tales of our younger years a delightfully sexy upgrade.
Now, she's setting her sights on another convention of youth: the game "Seven Minutes in Heaven."
In the new book, witty and elusive Eugenia Snowe has all society begging for one of her premiere governesses — except the powerful Edward Reeve, who bursts into her office with his arrogant demands. There's no doubt that Eugenia enjoys crossing wits with the brilliant inventor, but Ward wants far more than a governess. He wants Eugenia, and he'll stop at nothing to have her — including kidnapping. Will Eugenia lose her heart in the most reckless gamble of her life, or will she discover the sweetest pleasure she's ever known? All it will take is seven minutes.
I'll give you a minute to get yourself an ice cold glass of water.
If that description doesn't have your heart racing and blood pumping, perhaps the cover will get you in the mood for some new Eloisa James. Without further ado, Bustle presents the cover for Seven Minutes In Heaven:
Now, that looks like a woman who isn't afraid to stand up for herself! Mr. Edward Reeve, you better watch your back — and your heart.
You can pre-order a signed copy of Eloisa James' new book Seven Minutes In Heaven at BookCulture. The book will be available on Jan. 31, 2017.
Beginning on August 1, Bustle will host Romance Novel Month, a celebration and examination of the romance novel genre. But don't worry, romance readers: the coverage won't end in August. We're proud to support romance novels, and we will continue to do so all year long.