11 Thrillers Every '90s Kid Will Love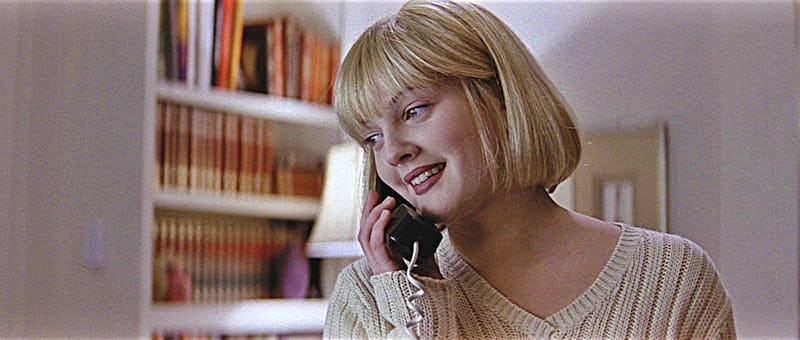 Kids from the '90s — like myself — were conditioned to love reading thrillers from a young age. We grew up watching Are You Afraid of the Dark and reading Goosebumps by the light of our night-lights, and now that we're adults, we scour bookstores for thrillers '90s kids will love. Let's be real: butterfly clips and crimped hair sadly faded out of style, but my love of reading thrillers, however, never did (OK, neither did my love of butterfly clips TBH — the '90s is back in style).
I think there was just something about the '90s that made those of us from that generation obsessed with creepy things. Maybe it was the fact that everyone owned a Furby... and those things were terrifying. Maybe it was the terrifying covers on all the books we got at the Scholastic Book Fair. Maybe it was all the epic mystery series that made you believe you could be a detective — like The Adventures of Mary Kate & Ashley.
Whatever the reason,'90s kids have a taste for the macabre and thrilling. As adults, that taste hasn't faded. Here are 11 thrillers every '90s kid will love:
Beautiful and popular Gretchen Meyer is murdered in the town of Hidden Falls, and her ex-boyfriend is the prime suspect. Sonia Feldman was also in the woods the night Gretchen was killed, but she made it out alive. Now, Sonia is caught up in the search for the killer... and she has know idea who she can trust. This YA thriller is perfect for fans of '90s show Twin Peaks.
Jack and Grace seem like the perfect couple, but if you look a little closer, that veneer starts to fall away. If you like thrillers set in seemingly sublime suburban settings — a la '90s classic American Beauty — move this one to the top of your TBR list.
Catherine Bailey thinks that Lee Brightman is the perfect guy — after all, he's handsome and charming and slightly enigmatic. What's not to love? But soon, she discovers that her first impression was startlingly inaccurate, and Lee is far from the gentleman he pretends to be. This thriller is perfect for fans of the '90s movie Sleeping With the Enemy.
4. Fight Club by Chuck Palahniuk
You're obsessed with the '90s, so why not pick up one of the most iconic books of that decade? I'll say no more, because we all know the number one rule of Fight Club.
5. Frayed by Kara Terzis
Ava Hale's sister Kelsey was murdered, and Ava is willing to do everything she can to track down the killer... the only problem is, the more she discovers about the case, the more truth she uncovers about her sister. And it's not all sunshine and daisies. If you were obsessed with Sister Sister, try this YA thriller all about a complicated relationship between two sisters.
6. Misery by Stephen King
Annie Wilkes is novelist Paul Sheldon's biggest fan... but she's got some strong opinions on how his latest work should end. This classic Stephen King thriller may have been released in 1987, but the chilling movie starring Kathy Bates premiered in 1990, so this one will always feel like a '90s classic to me.
Devon is a gymnastics prodigy, and her parents Katie and Eric do everything they can to support her Olympic dreams. But all of her success is threatened when a murder takes place in their gymnastics community. The '90s was, in my mind, the era for gymnastics: Scrunchies! Crushed velvet! The Magnificent Seven! If you were obsessed with gymnastics back then — and you still totally are now — this thriller is perfect for you.
8. I See You by Clare Mackintosh
In this thriller, protagonist Zoe Walker inexplicably finds her photo in the classifieds section of the newspaper, and she becomes determined to figure out why. This setup instantly reminded me of The Face on the Milk Carton, an iconic '90s YA book that pretty much everyone in school read. If you were one of the kids obsessed with that book... check out I See You next.
In 1935, Emily Evans vanished. Sixty years later (in the wonderful decade of the '90s), her sister Lucy still lives in the vacation home where Emily first went missing. And she writes exactly what happened the summer of Emily's disappearance in a notebook, which she then wills to her grandniece Justine. This book has it all — intrigue, complicated relationships, and a thrilling plotline — and it will appeal to fans of long-spanning '90s stories like Fried Green Tomatoes and Steel Magnolias (yes that came out in '89 but you totally had the VHS in the '90s).
10. The Sister by Louise Jensen
Grace's best friend Charlie is dead, and Grace has never been able to move past the traumatic events surrounding her death. Then she meets Anna, a woman who claims to be Charlie's sister... but things aren't exactly as great as they seem with Anna. If you love the family dynamic of classic '90s sitcoms and the dark nature of iconic '90s thrillers, you'll also love The Sister.
It's not a whodunit, it's a whydunit, and you'll be racing to discover exactly why a group of intellectuals at a New England college do the mysterious and disturbing things they do. This 1992 novel is a classic you won't want to miss.
Image: Dimension Films (1)