7 Awesome Crime Scene Investigation Books To Read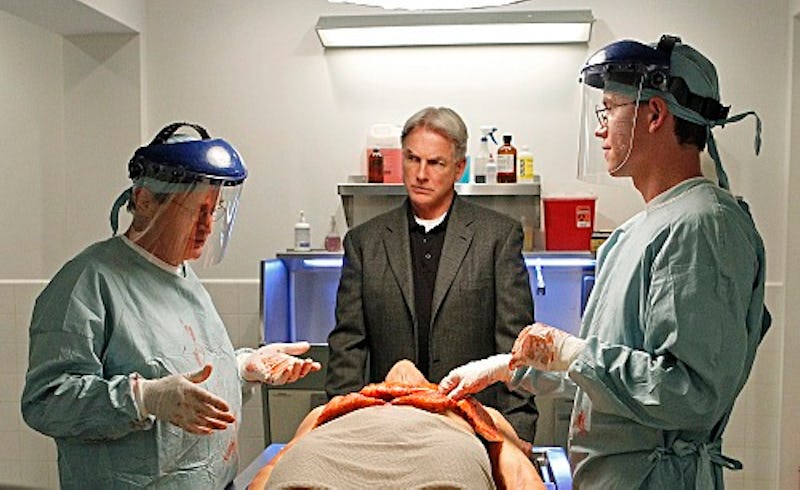 While I was still living with my parents, we watched a lot of NCIS. Like, a LOT of NCIS. God bless the USA Network, which would regularly air hours-long marathons of the show. Now that I'm no longer living at home, I've taken a step away from the television and picked up some nonfiction crime scene investigation books to help me channel my inner detective.
My favorite characters were Abby, the caffeine-addicted forensic specialist, and Ducky, the medical examiner who frequently talked to the dead bodies he was examining. While Gibbs and his team often got credit for cracking the case, it was these two who frequently put together the missing pieces of the puzzle. Honestly, though, I never quite understood how they did; forensic science was basically like magic to me, and I accepted that I would never understand it.
It turns out, instead of looking at forensic science as some sort of mystery-solving dark arts, I should just have been reading the books below. They give an informative and at times hilarious look into the world of forensic science and how it's used to solve crimes. Did you know you can learn when someone died by the maggots found on their body? Get ready to learn a ton of gross-but-true facts like that.
In this forensics history lesson, Val McDermid looks at how forensic evidence has been used to solve crimes from the beginning of its use until present day. The book has a ton of interesting stories about the history of forensics (the first crime investigation laboratory opened in Lyon, France in 1910), and breaks down how police use everything from maggots to computers to solve tough cases.
Dana Kollmann probably didn't need to tell you not to suck on a dead man's hand, but it's nice to have her professional advice all the same. Kollmann is a former CSI who has seen it all and now wants to share her (often hilarious if irreverent) insight with you. This involves not only giving you a run-down on what it means to be a crime scene investigator, but also sharing some of her personal memories, like trying to bring a bunch of skulls aboard a flight (TSA was not pleased).
You'd be hard-pressed to think of a less glamorous job than examining dead bodies for evidence, regardless of what crime scene shows tell you. To give you a better idea of what the job actually entails, Judy Melinek documents her first few years as a forensic pathologist in New York City right after 9/11. If you thought being a forensic pathologist was tough, just try being one in the Big Apple. Though the subject matter is obviously a bit morbid, Melinek's dark humor makes this a surprisingly funny read.
If the idea of spending the day at something called the Body Farm has you saying, "Yes! Pick me!", then this is the book for you. William M. Bass is one of the world's leading forensic anthropologists and creator of the Body Farm, a famous forensics lab. In other words, this guy has seen a lot of stuff. This books takes you through some of his most famous cases and shows you how he used his background in forensic anthropology to help solve crimes.
We all agree that "The Bone Lady" is a pretty awesome nickname, right? Going from English major to anthropologist to forensic anthropologist, Mary M. Manheim documents her own path to the field, as well as looks at some of the most interesting cases that have come her way in her two decades on the job. While not quite as detailed as some other titles on this topic, that also means it's not quite as gory, which may appeal to readers who like true crime but have a queasy stomach.
Technology is great and all, but sometimes you can't depend on computers to do your job for you, especially if that job is figuring out when someone died. Luckily, there are people who have dedicated their lives to using bugs, plants, and chemicals to figure out exactly when somebody has kicked the bucket. Jessica Snyder Sachs follows a group of forensic entomologists, anthropologists, biochemists, and botanists to learn exactly how they use the body and natural world to determine a time of death.
Let's take a step back in time for a minute and look at the forensics of the late nineteenth and early twentieth century. If you're a history buff, or are just interested in how forensics evolved into what it is today, this book gives a very cool history lesson in how forensics were used to solve early crimes. Bonus for you Sherlock Holmes fans: E.J. Wagner also ties in this famously observant detective's methods alongside actual cases of crime scene investigations.
Images: CBS