Janelle Monáe Is The Best Part Of 'Moonlight'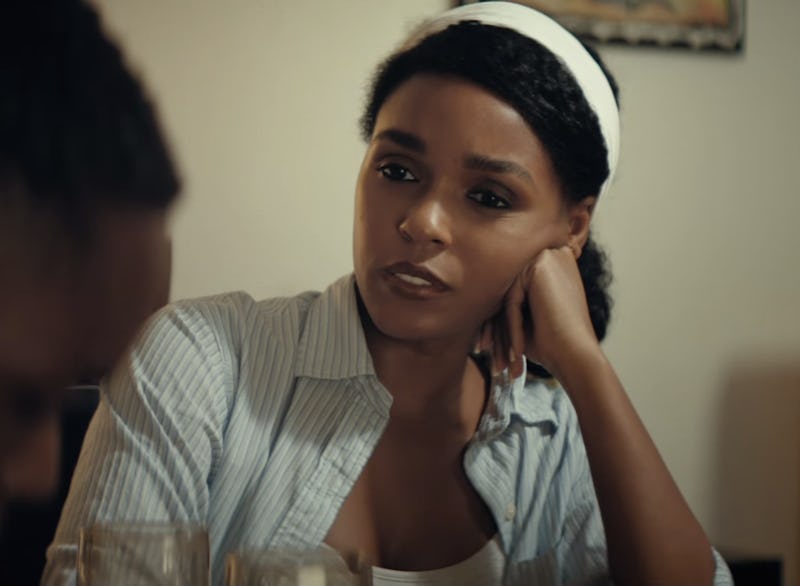 We already know Janelle Monáe can sing (not everyone gets nominated for six Grammys), and that she can dance. (I mean, have you seen the music video for "Tightrope"?) But can Monáe also act? In a new indie movie, which will be released in theaters October 21, the 30-year-old's acting chops will be put to the test. Monae's Moonlight film has more than just her presence going for it, but, as a longtime fan, I'm dying to know whether she's about to become known to the world as a triple threat.
The movie is based on the play In Moonlight Black Boys Look Blue by Tarell McCraney and tells, in three parts, the life story of a young man named Chiron growing up in 1980s Miami. The story follows Chiron as he grows into his own version of masculinity, falls in love, gets bullied by everyone around him, and deals with various characters who come in and out of his life — Monáe's character included.
Entertainment Weekly reports that Moonlight comes from director Barry Jenkins, whose film Medicine for Melancholy got him noticed by Brad Pitt and his production company, Plan B. Plan B is working with A24 to distribute the film — which bodes well for Monáe and everybody else. A24 has recently been on fire with hits like The Lobster, Room, and Ex Machina. The production team is baller, and the rest of the cast also seems wonderful. With names like Naomie Harris, André Holland, Mahershala Ali, and Edson Jean attached, I hope Monáe can keep up.
In the trailer, we only get a few seconds of singer but her natural body language and her caring face make it seem like she has nailed this performance. Her entire being is screaming "deep concern." One can just tell from a few seconds that this character is going to have some issues with the heartily-confused main character. She asks a young Chiron "what's wrong," and when he sullenly responds, "I'm good," she responds "I've seen good, and you ain't it."
It may just be that I'm just getting caught up in the singer's soulful and calming speaking voice, but I am still convinced this is a great window into Monáe's character. It's not just any actress who can establish so much about the person they're portraying in less than a few lines.
From this brief look into Moonlight, I'm convinced Janelle Monáe is going to prove to be a wonderful actress. I am so excited to see the rest of her performance — and perhaps even more acting roles in the future?
Images: A24/Youtube (2)